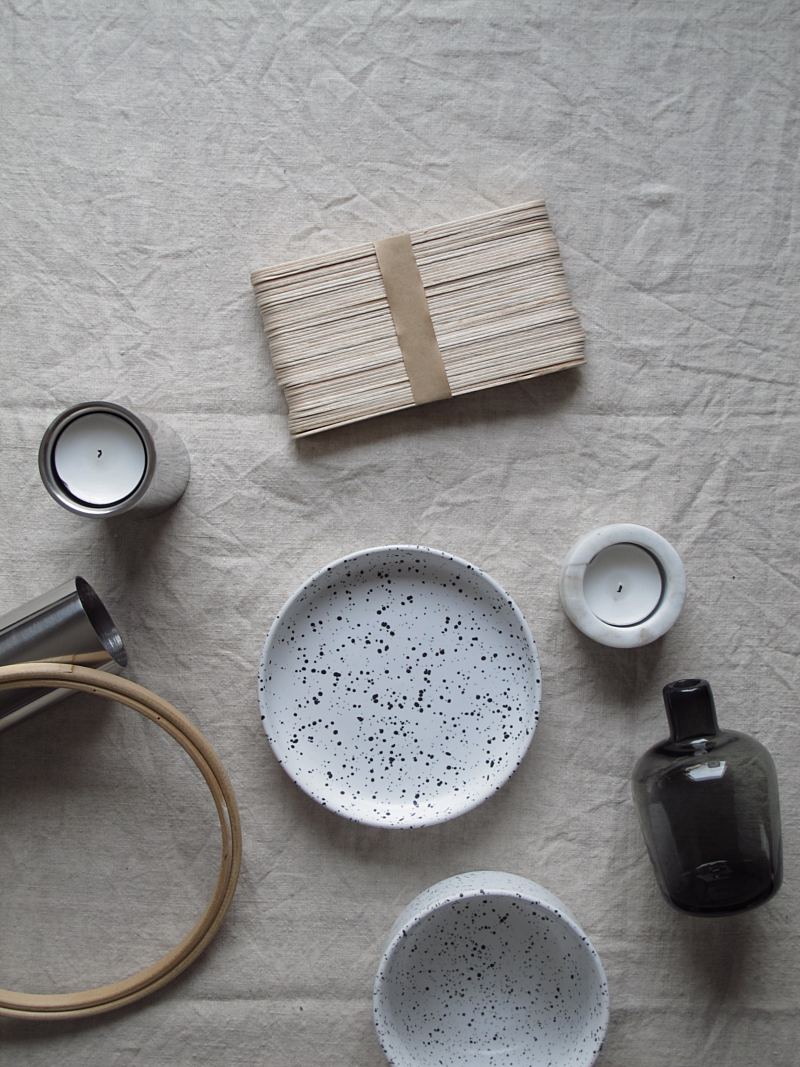 Hey!
Here's a picture of my purchases this weekend. I found the candlesticks in silver on sale at Lagerhaus, same with the small green vase though it was not on sale and the dotted bowl and a dish was bought at H&M. The small wooden sticks and the embroidery frame are from Panduro and will be used for some DIY in the future.
Hope you had a great weekend!
/// Hallå!
Här kommer en lite samlad bild av mina inköp denna helg. Ljusstakarna i silver hittades på rea på Lagerhaus, samma med den lilla gröna vasen fast den var inte på rea och så den prickade skålen och fatet som kommer från H&M. De små träpinnarna och broderiramen kommer från Panduro och kommer användas till några DIY framöver.

Hoppas helgen varit bra!