Archives by date
You are browsing the site archives by date.
July 31, 2011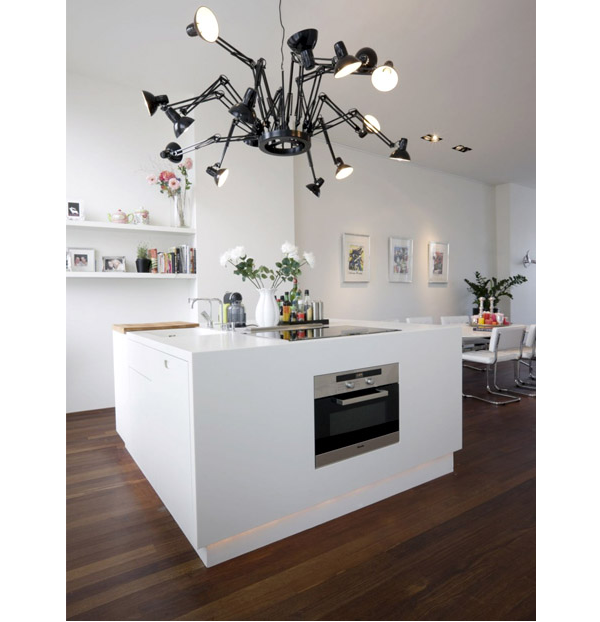 Jag kan ärligt erkänna att jag gillar det mesta när det kommer till inredning, bara man kombinerar det på "rätt" sätt, även om jag just nu drar lite mot blandningen industriellt-vintage. Men ibland dyker det upp inredning som jag verkligen inte gillar. Och denna lampa Dear Ingo av Ron Gilad är tyvärr en av dessa. Till hans försvar så kan det också ha att göra med att jag inte är något större fan av stora spindlar och det är tyvärr allt jag ser när jag ser denna lampa. Tänk dig att sitta vid skrivbordet och ha denna hängandes över en.. brr..
/// I must honestly say that when it comes to interior design I like almost everything, as long as you combine it the "right" way, even though I´m a big fan of industrial-vintage right now. But sometimes I bump in to something that I really don´t like. And Dear Ingo by Ron Gilad is unfortunally one of those. To his defense I must confess I´m not a fan of big spiders and that is all I can see when I look at this lamp. Imagine sitting by the desk working and having this hover over your head.. brr..
July 31, 2011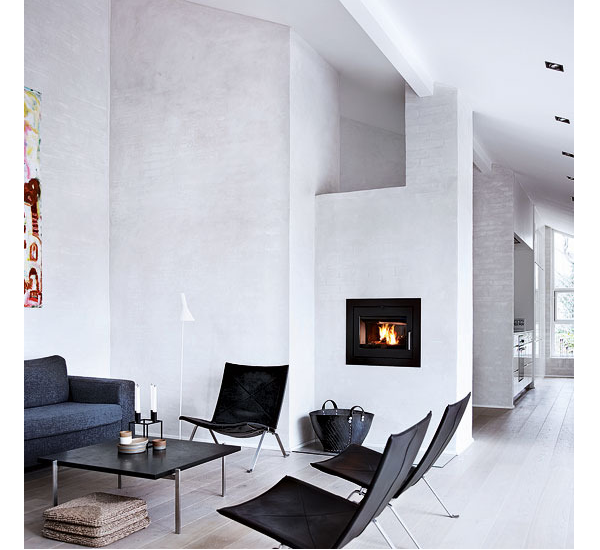 fo: housetohome
LIVINGROOMS . concrete . Leave a response
July 29, 2011
fo: we♥it
LIVINGROOMS . blue, chest of drawers . Leave a response