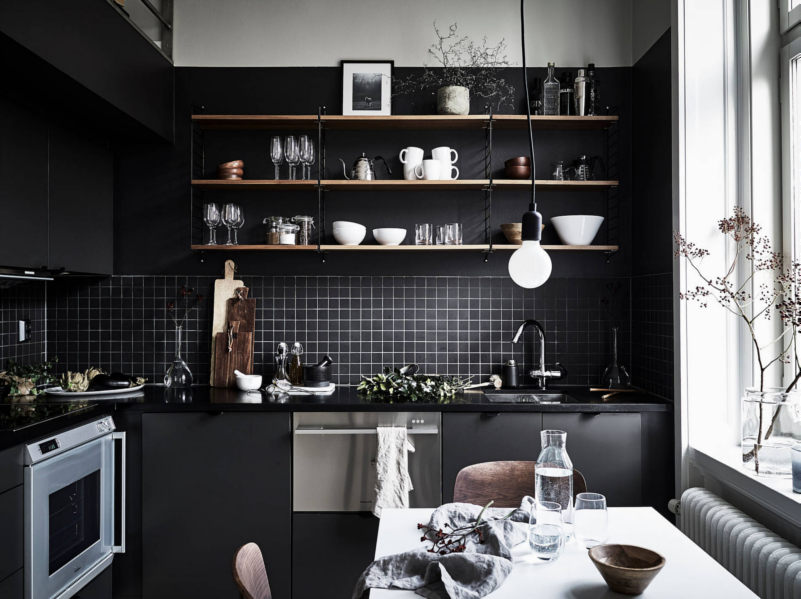 When you live in a small apartment it can sometimes be difficult to get the feel of what's what in the home, because all functions share the same space. Here, they' ve used a nice solution for this problem with a darker color in the kitchenarea  making it feel like a "room in the room". In the picture below  you can see the same idea  but here the kitchenette has a lighter color scale than the rest of the apartment.
/// När man bor litet kan det ibland vara svårt att få till känslan av vad som är vad i hemmet, då alla funktioner ska samsas på samma yta. Här tycker jag att man har använt en fin lösningen med en mörkare färg  i köksdelen för att få  det att kännas som ett rum i rummet. På bilden nedan har man använt sig av samma tanke men här har köksvrån istället fått en ljusare färgskala än resten av lägenheten.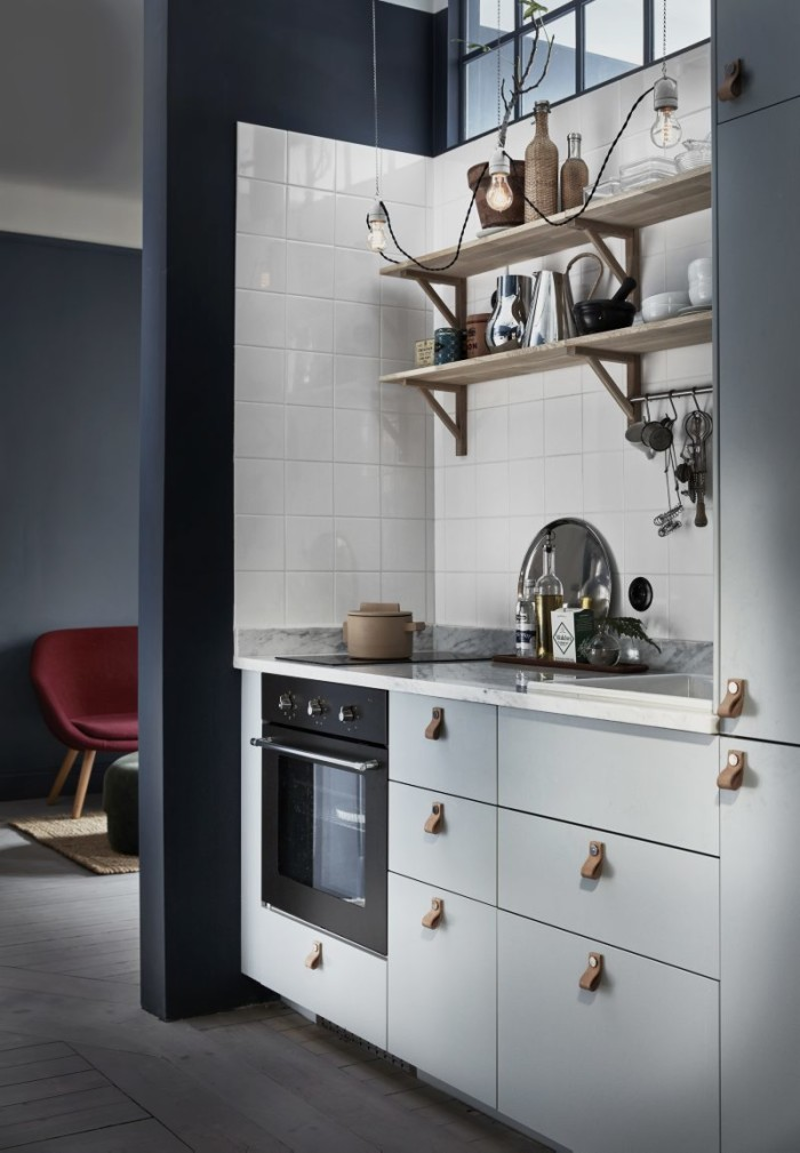 And the same principle works for other places too, like a bed alcove. To see more pictures of the apartments click here and here.
/// Samma princip fungerar också i till exempel en sovalkov för att få det att kännas som ett "eget" rum. Se mer bilder här och här.
fo: stadshem Jonas Berg | residence Jonas Gustavsson Styling: Linda Åhman