Browse:
Home
/
LIVINGROOMS
March 7, 2014
Ending this week with two beautiful livingrooms from Alvhem. Happy weekend!
/// Avslutar veckan med två fina vardagsrum från Alvhem.
LIVINGROOMS . Leave a response
January 24, 2014
Swoosch.. and it's friday again. I had a busy week and really didn't find any time to blog. But I wanted to pop by and wish you a happy friday, with this apartment from Alvhem. Oh and I have a diy for you too, but I think that will have to wait until tomorrow.
/// Swoosch.. så var det fredag igen. En vecka med en massa att göra så jag har inte riktigt haft tid till att blogga. Men jag ville iallafall titta in och önska en trevlig helg på er, med denna fina lägenhet från Alvhem. Jag har även ett diy åt er, men det får nog vänta tills imorgon.
BEDROOMS, KITCHENS, LIVINGROOMS, MIXED INSPIRATION . 2 Responses
November 28, 2013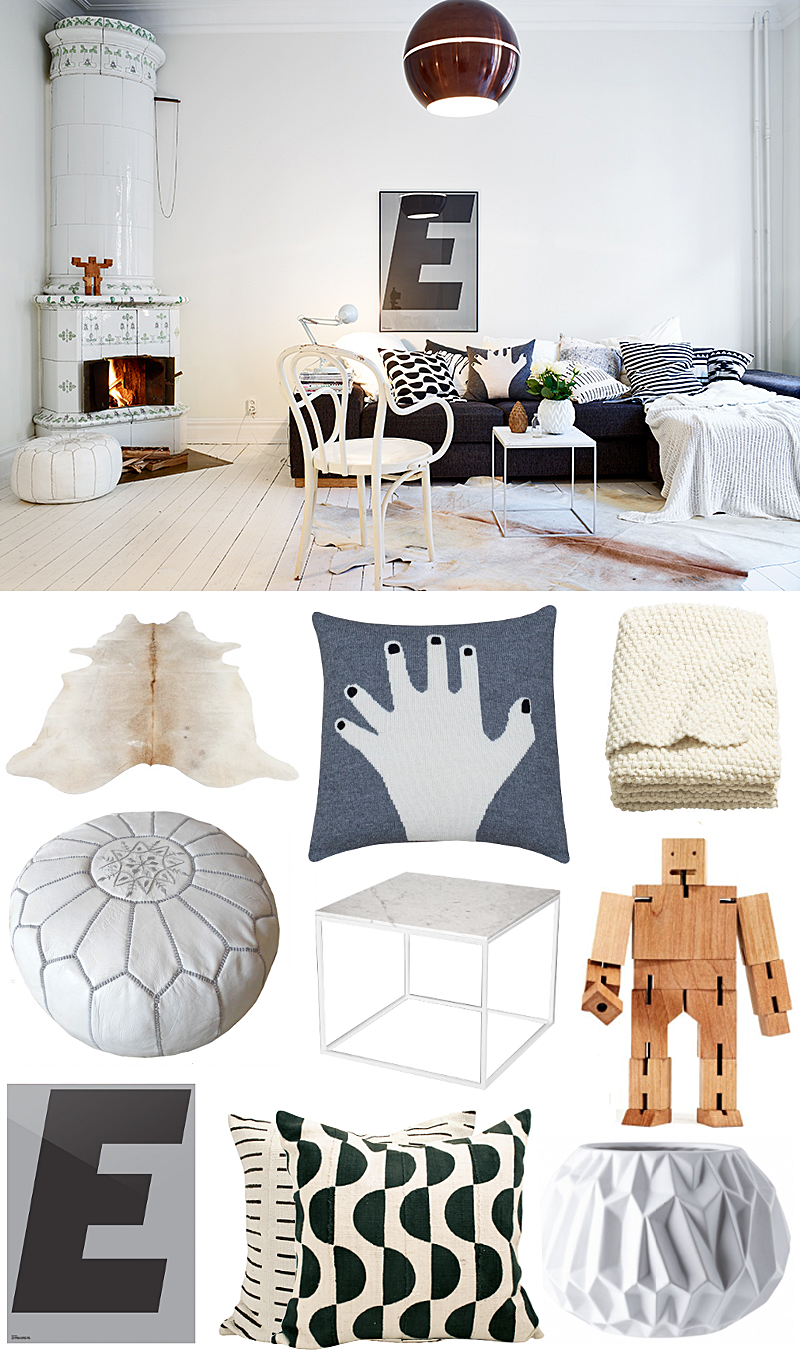 Cow leather /// Koskinn – Two shabby chicks
Pillow /// Kudde – Lucky boy sunday
Blanket /// Filt – H&M
Pouf /// Skinnpuff – Etno design 
Table /// Bord – Susanne Gerthel
Wooden figure /// Träfigur – Areaware
Poster /// Poster – Playtype
Pillows /// Kuddar – Afroart
Vase /// Vas – Ilva
fo: stadshem
LIVINGROOMS, SHOP THE STYLE . blankets, pillows, porcelain, posters . Leave a response
October 19, 2013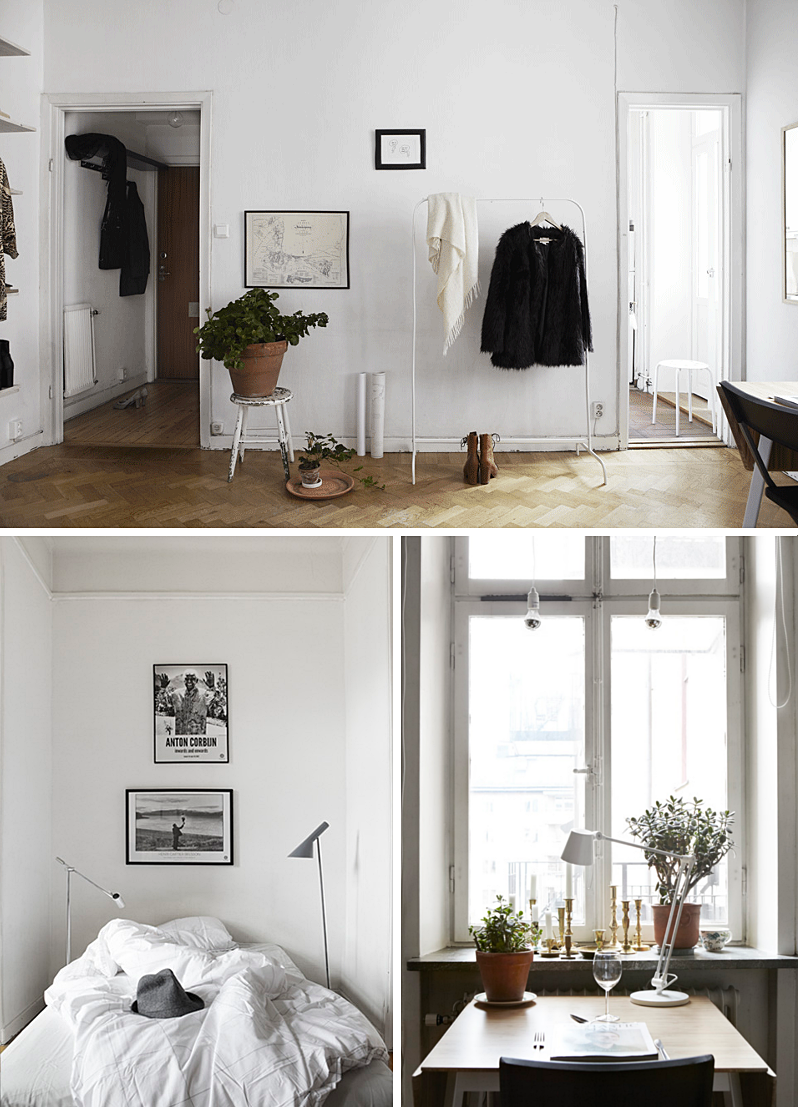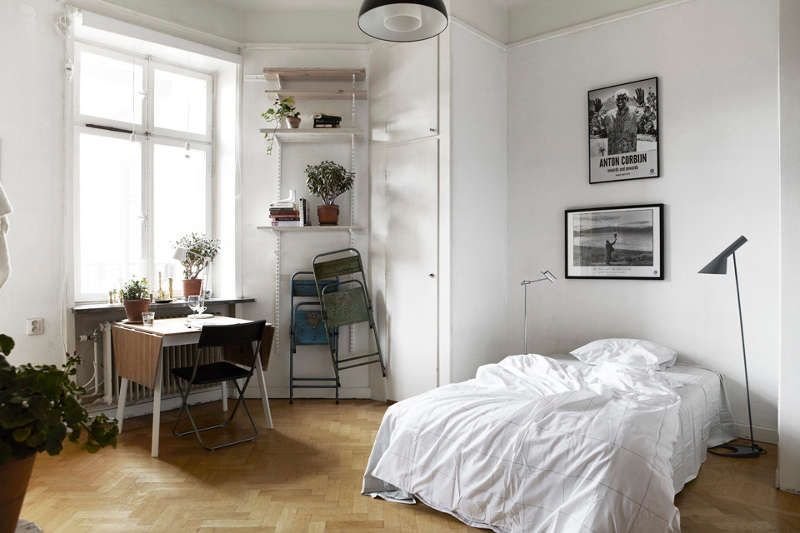 You don't need a giant space to make your home your own. This apartment is only 25 m².
/// Man behöver faktiskt inte ha jättemycket yta för att få ett mysigt hem. Den här lägenheten är på 25 m².
fo: fantastic frank
BEDROOMS, LIVINGROOMS . compact living . Leave a response