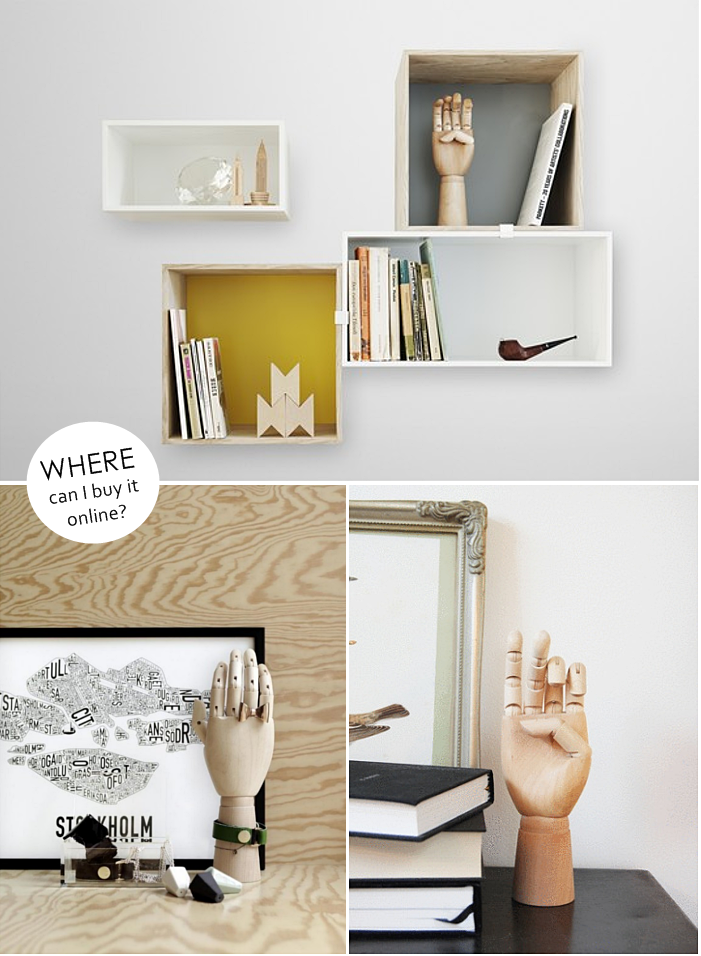 We´ve been seeing a lot of this wooden hand from hay lately and if you want to have one to, I´ve made a list on where you can buy it online.
/// Vi har sett trähanden från hay på otaliga inredningsbilder på senaste tiden, och om du också vill ha en hemma hos dig, så har jag gjort en liten lista på webbutiker som säljer den.
artilleriet, länna möbler, olsson & gerthel, rädda barnens webshop, the home company, urban living, moltaz design shop, La maison d´Anna G, finnish design shop
If you know of more online stores that sell it, leave a comment, and I´ll update the list.
/// Om du vet fler webbutiker som säljer den, skriv en liten kommentar så uppdaterar jag listan.