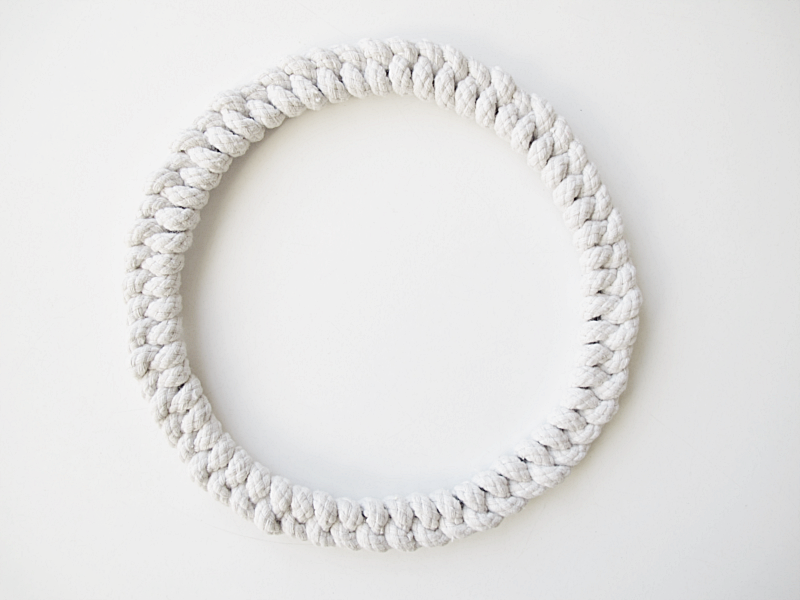 Today I'll show you how to make a braided trivet. For this you need: A glue gun, a thick string and a thick steel wire. My steel wire was a bit thin so I choosed to wrap it two times. I also used a thinner wire to hold the two together. You decide the size on you trivet, but make sure you have a lot of string, because you will need it.
/// Idag tänkte jag visa hur du gör ett flätat grytunderlägg. Du behöver: En limpistol, tjockt snöre och en tjock ståltråd. Då jag inte hade en jättetjock ståltråd själv så valde jag att linda den två varv. Jag använde även en tunn ståltråd för att hålla ihop de två trådarna. Du bestämmer själv storleken på ditt underlägg. Se bara till att du har ett väldigt långt snöre för det kommer att behövas.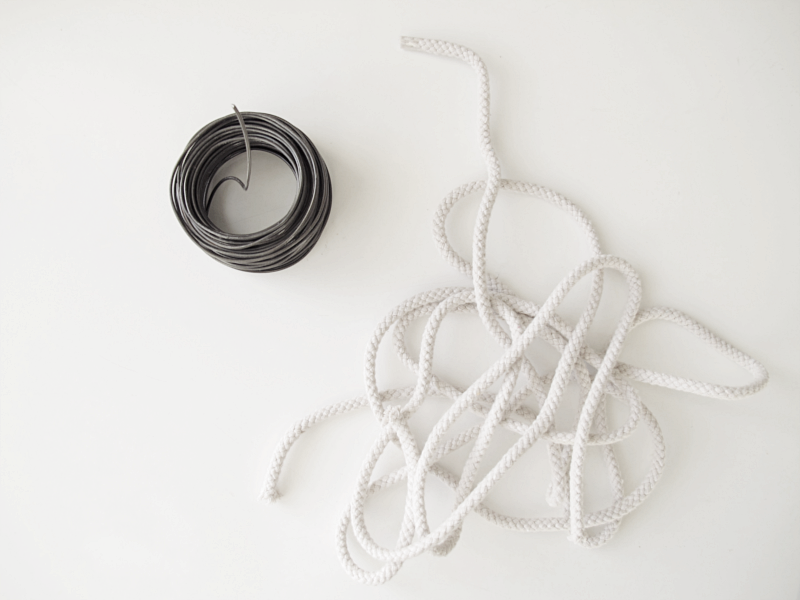 First you make a ring out of the steel wire. Then you thread the string as the picture shows. Hold the end of the string on the left side and use the right end of the string to thread. Through the big ring (steel wire ring), around the wire, and through the small loop.
/// Börja med att göra en ring av ståltråden. Sedan ska du trä tråden som bilden visar. Håll fast änden på vänster sida och med den andra delen av tråden ska du trä. Igenom stora ringen (stråltrådsringen), runt ståltråden, och genom den lilla öglan som blir.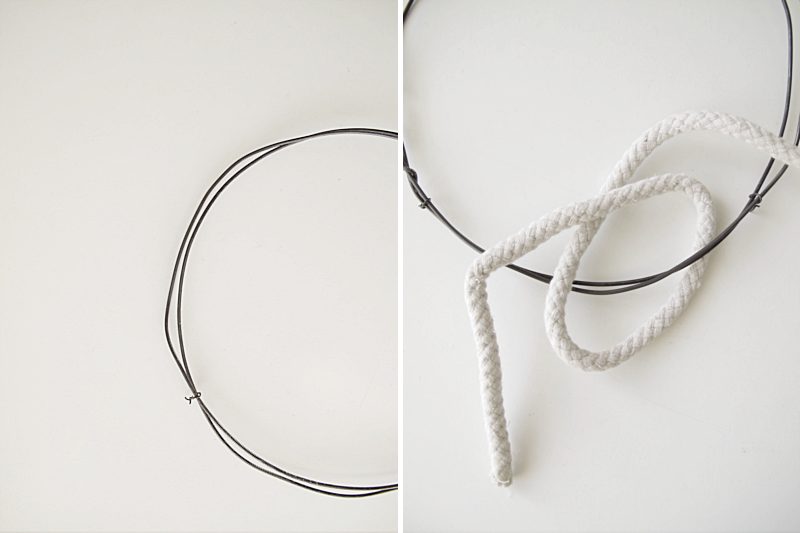 And again. Then tighten.
/// Gör så en till. Och dra ihop.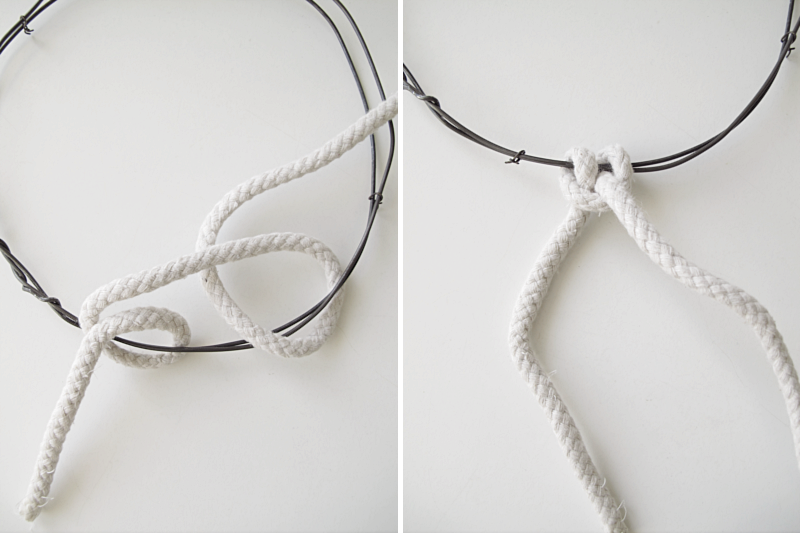 Continue this step all the way around your ring. Through the big ring, around the wire, through the loop. Remember to tighten the same amount each time, so that your trivet becomes nice and round. I choosed to do my trivet pretty tight, because I didn't want the wire to show.
/// Fortsätt så hela vägen runt ringen. Genom stora ringen, runt, och igenom lilla öglan. Tänk på att dra åt lika mycket varje gång, så att underlägget blir runt och fint. Jag valde också att göra mitt underlägg väldigt tätt, för att inte ståltråden skulle synas så mycket.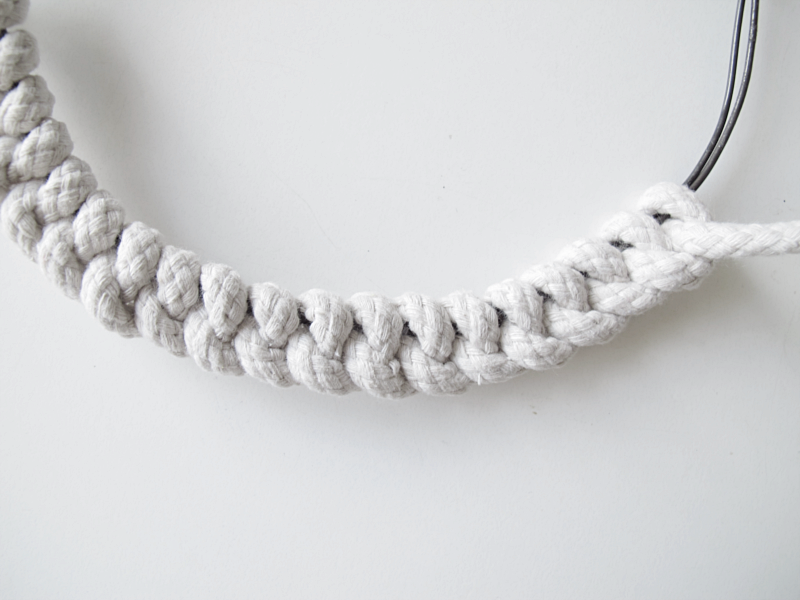 When you want to finish, fold the left end of the string to the right, as the pictures shows. Cut the ends and glue them to the back of the trivet. And you are done!
/// När du så har kommit runt hela ringen, så viker du in tråden till vänster. Se bilderna. Klipper av båda trådarna, och limmar fast dem med limpistol på baksidan. Och du är klar!