Time for the blog challenge second DIY, and today the theme is wood. I used plant sticks, but you can use old icecream sticks too to make the bracelet. This DIY is easy too, and don't require a lot of "tools" which I like!
/// Så var det då dags för bloggutmaningens andra DIY, och idag är temat trä. Jag använde alltså odlingspinnar, men man kan även använda gamla glasspinnar för att göra detta armband. Denna utmaning är lätt att göra och det behövs inte så mycket "verktyg" heller, sånt gillar vi!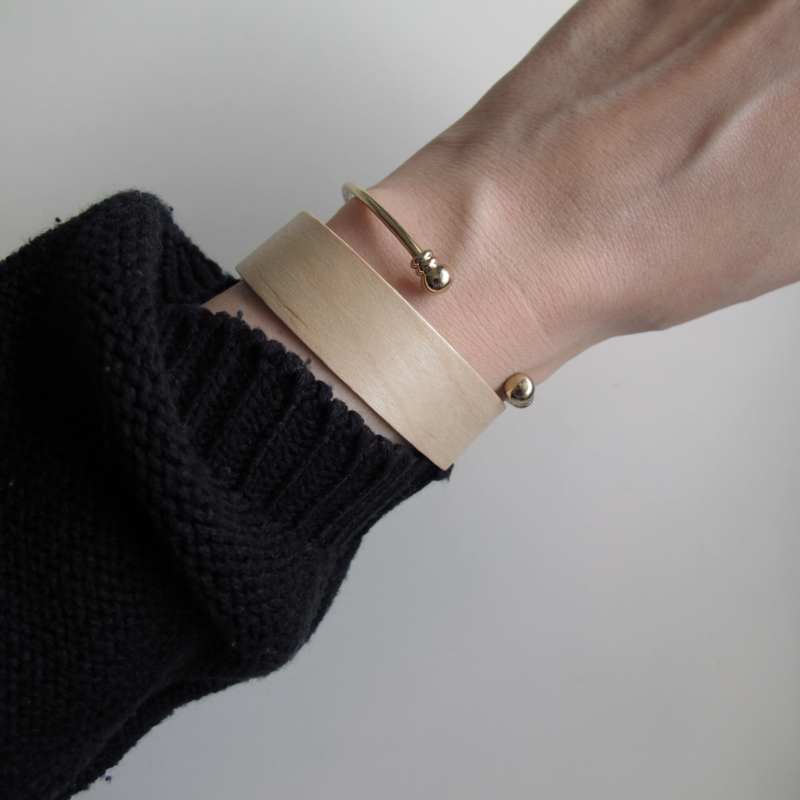 Start by placing the sticks in a bowl with water. I let my stick soak during the night, to be sure it was as bendable as possible.
/// Börja med att blötlägga pinnarna i en skål med vatten. Jag lät mina ligga i vatten över natten, för att vara säker på att de skulle dra åt sig så mycket vatten som möjligt.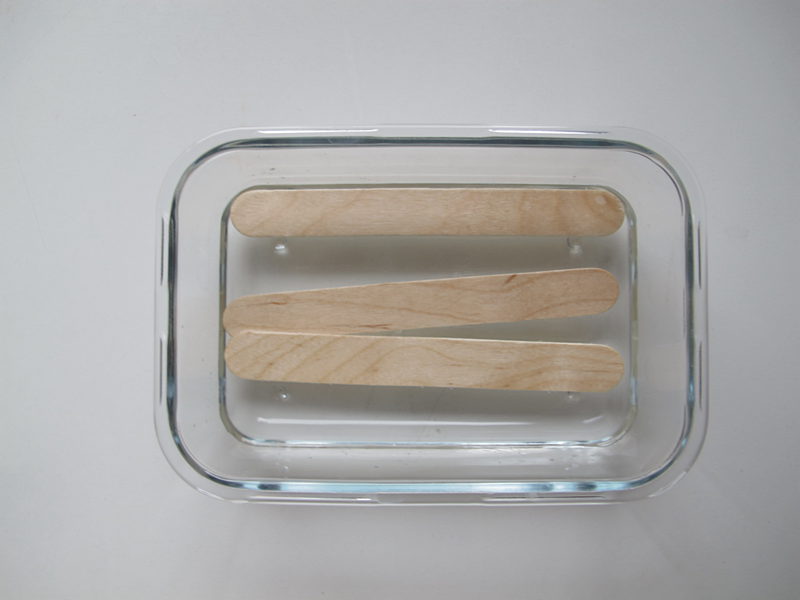 Then you bend the stick (carefully!) and place it on the bottom of a glass or a round bowl. And fill it with water. (I didn't get a photo off this part because I have pretty thin wrist and the smallest glass I had was my black toothbrush mug and it was impossible to get a photo were you could actually see the stick). Let the stick soak for another night then remove the water, but leave the stick. When the stick is dry you remove it and you are done!
/// Sedan böjer du pinnen (försiktigt!) och lägger den i botten på ett glas eller en rund skål. Och fyll på med lite vatten. Här blev det ingen bild för mig, då jag har ganska smala handleder och det enda glas jag hade som var storlek mindre var min svarta tandborstmugg och det var stört omöjligt att få till en bra bild, men jag hoppas ni förstår ändå. Låt pinnen ligga i vatten i glaset en natt till sedan häller du bort vattnet, men låt pinnen vara kvar i glaset tills den torkat. Sedan pillar du ut den och du är klar!