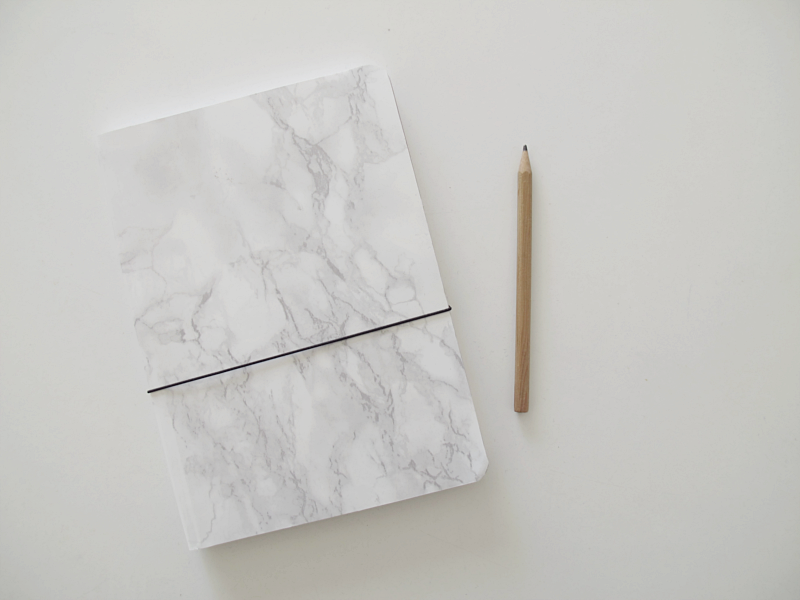 I did a marble looking notebook today, and here's how to do it. For this you need an old notebook and some adhesive plastic. Start by cutting of the already existing band, (if there is one) and then place your book on top of the plastic.
/// I dag har jag gjort en marmor anteckningsbok. Och så här gör du om du vill ha en likadan. Till detta behöver du en gammal anteckningsbok och kontaktplast. Börja med att klippa bort bandet på boken (om det finns ett). Lägg sedan din bok på plasten.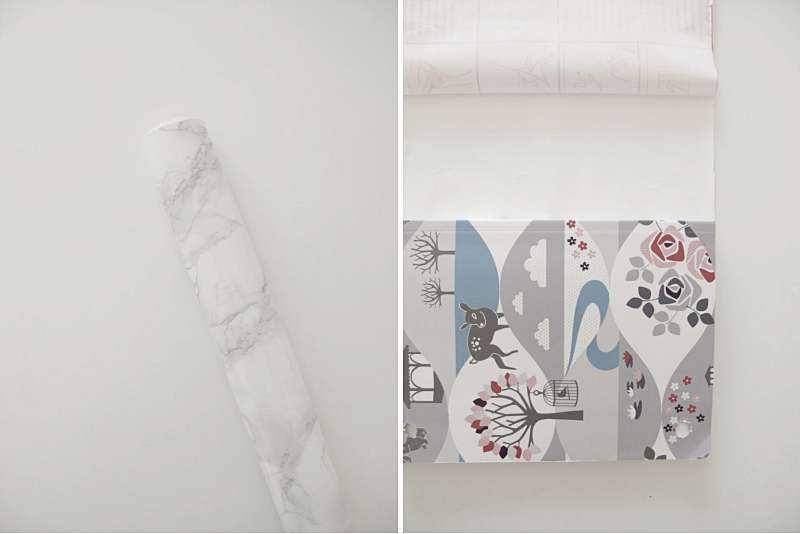 Turn it over so you get plastic on the back of the book, and turn it over once again for the other side. If you are having problem with bubbles between the book and the plastic you can use a ruler and "scrape" the plastic as you go. Then use a paperknife and cut the excess plastic off.
/// Vänd boken så att även ryggen och andra sidan blir plastad. Får du problem med bubblor mellan plasten och boken så kan du använda en linjal och "skrapa" plasten allteftersom du plastar. Sedan använder du en papperskniv till att skära bort överflödig plast.
For the new band you can choose a thicker or smaller one. And choose which side you want it on. Here's a thicker band vertically..
/// Som nytt band kan du välja att använda ett tjockare eller smalare resårband. Du ska även bestämma vilken sida du vill ha det på. Här är ett tjockare lodrätt..
..and horizontal. And a smaller one vertically.
/// …och vågrätt. Och ett smalare lodrätt.
When you have decided which kind of band you want, just sew, heat, or tie it together. And you are done!
/// När du bestämt vilket band du vill använda kan du sy, värma eller knyta ihop det. Och du är klar!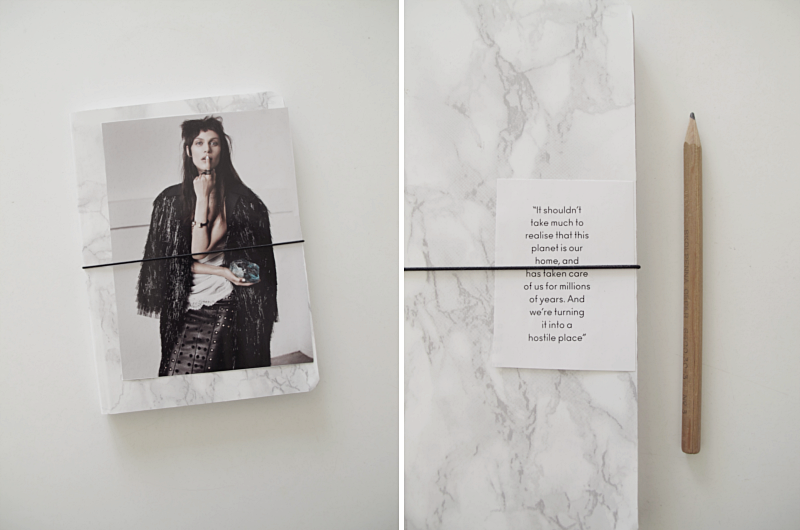 I bought the adhesive plastic here.
/// Kontaktplasten har jag köpt här.