This bathroom via Elena. Just beautiful! And those baskets on the wall. Todays DIY-tip.
/// Det här badrummet via Elena är så fint. Och jag älskar korgarna på väggen. Ett DIY-tips kanske?
I also like Another feather's pearl curve anklet. Too bad the weather goes towards sock temperatures.
/// Jag gillar också Another feather's lilla vristkedja. Himla otur att det börjar vara strump-säsong.
The blanket (or at least I think it is) in this photo by Mathilda. Just love the texture!
/// Texturen på denna filt (för jag tror det är en filt) från Mathilda. Kärlek!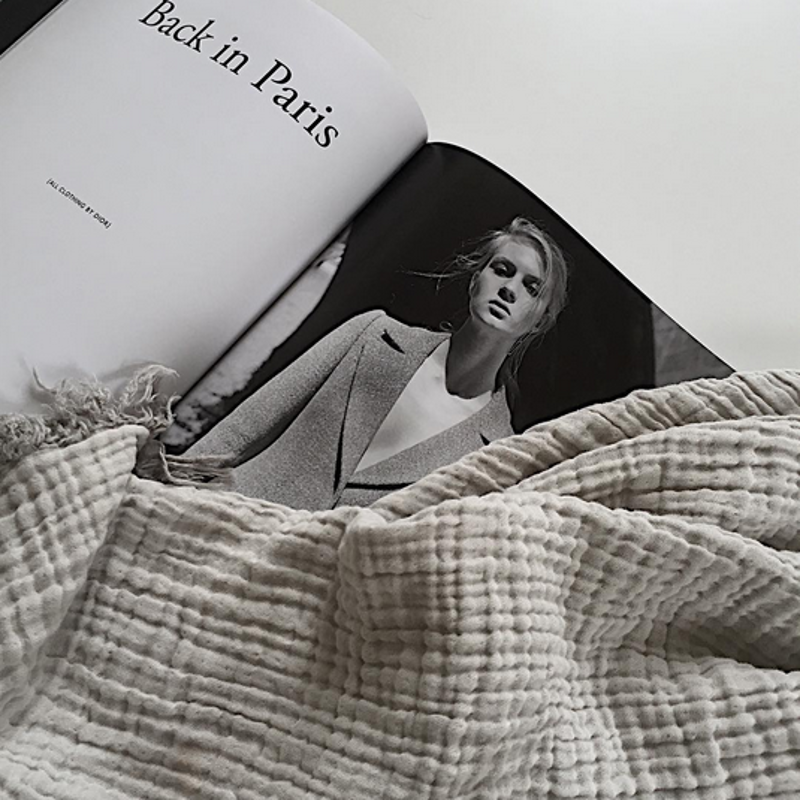 And the last one. Linnea's photo with the text. (my translation from swedish) "Washing, sending emails, drinking coffee, talking on the phone,  sorting through receipts, cleaning. The only thing missing is a screaming baby.." I really, really like these kind of behind the (instragram) scenes photos. It is good to be reminded now and then that everything is not always sunshine and rainbows like most of the pictures on instagram leads us to believe .. And with that. Happy weekend!
/// Och så sist ut. Linnea's bild med texten "Tvättar mailar dricker kaffe pratar i telefon rensar kvitton städar. Gallskrikande bebbe hade passat in". Det är så skönt att se sådana här inlägg på instagram också. Det är bra att påminnas att allt inte bara är solsken som de flesta bilder på instagram får oss att tro.. Och med det så önskar jag en trevlig helg!