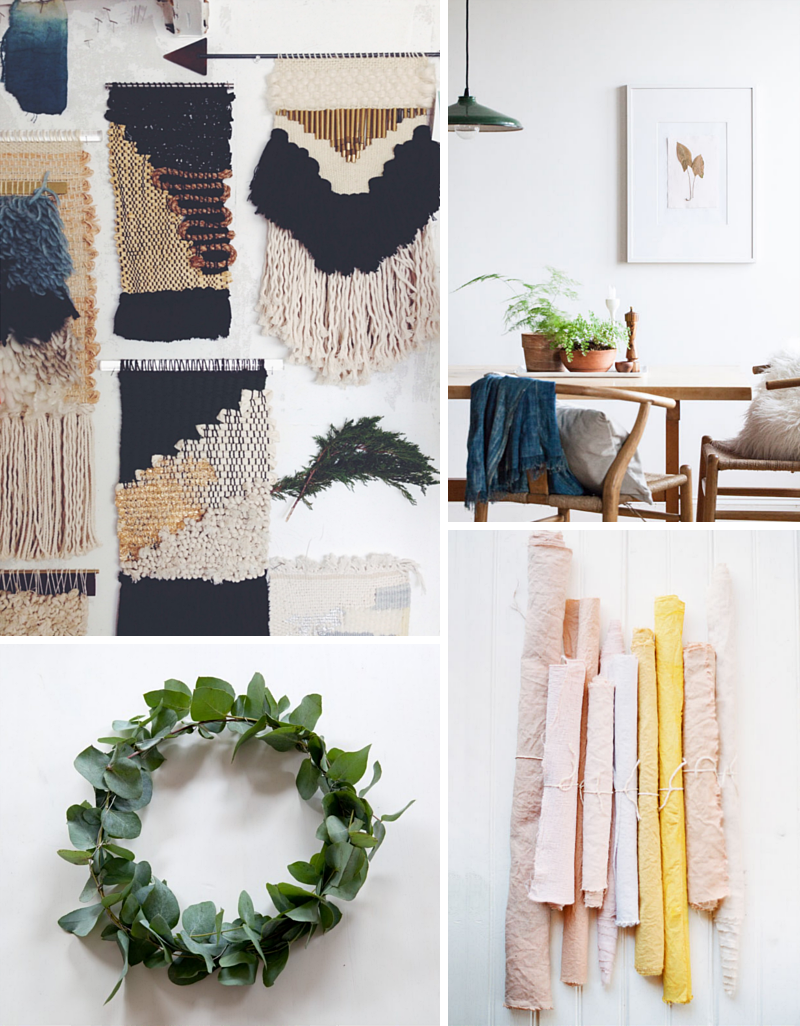 ♦
Wallhangings via The Jungalow . This is not really a tutorial on how to make them but I think they are a great DIY inspiration anyway.
/// Väggkonst via The Jungalow. Det här är ju egentligen inte en beskrivning på hur du gör dina egna men jag tyckte de var så inspirerade att de fick vara med på listan ändå.
♦
Wall art by Design love fest. I'm currently pressing my own flowers and can't wait to see how they turned out.
///  Design love fest's pressade blommor. Jag håller för tillfället på att pressa mina egna och kan knappt vänta på att se hur de blev.
♦
Kreativ-i-tet's eucalyptus wreath. Pretty minimalism.
/// Kreativ-i-tet's  eukalyptus krans. Fin i sin enkelhet.
♦
Love Design love fest's dyed fabric, and especially that she only use natural materials.
/// Älskar Design love fest's färgade tyg och speciellt att hon bara använt naturliga material för att färga.
Have a great weekend!
/// Trevlig helg!