I found this DIY string art over at Cc Hobby and I immediately wanted to make my own.
/// Jag hittade denna DIY mobil via Cc Hobby och var bara tvungen att göra en själv.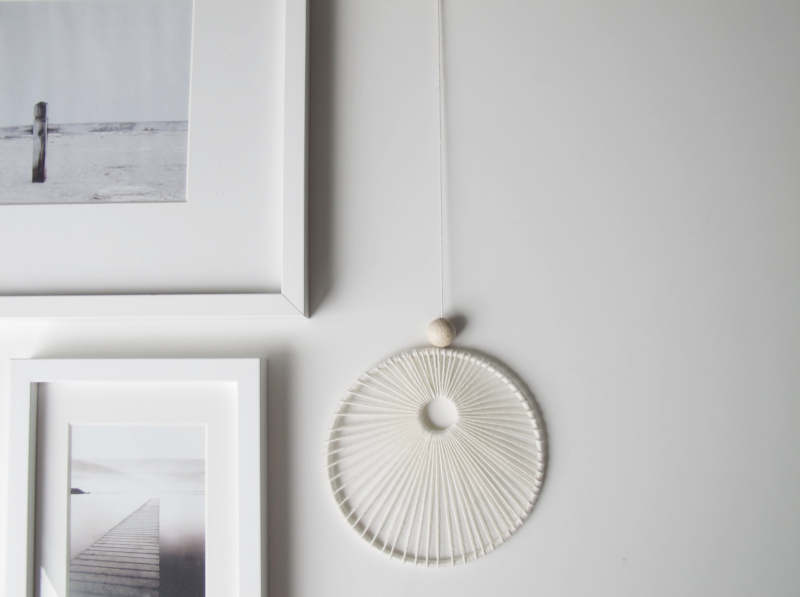 You need:
→ Two metal rings in different sizes
→ Yarn
→ A pair of scissors
→ A wooden ball
/// Till detta behöver du:
→ Två metallringar i olika storlekar
→ Tråd
→ Sax
→ Träkula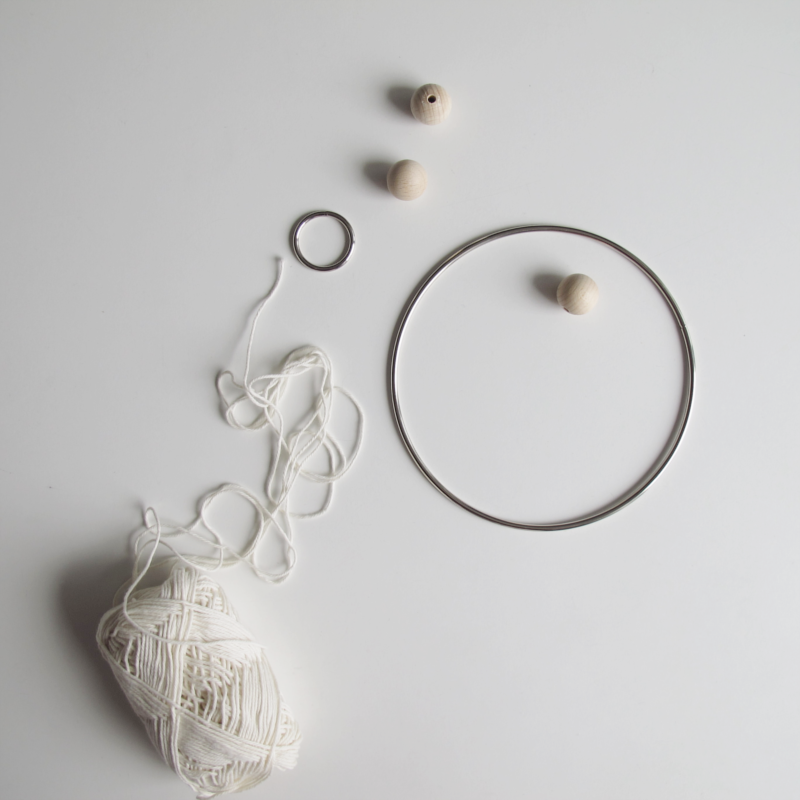 How to:
Start by winding the yarn around the two rings.
/// Börja med att trä tråden runt båda metallringarna.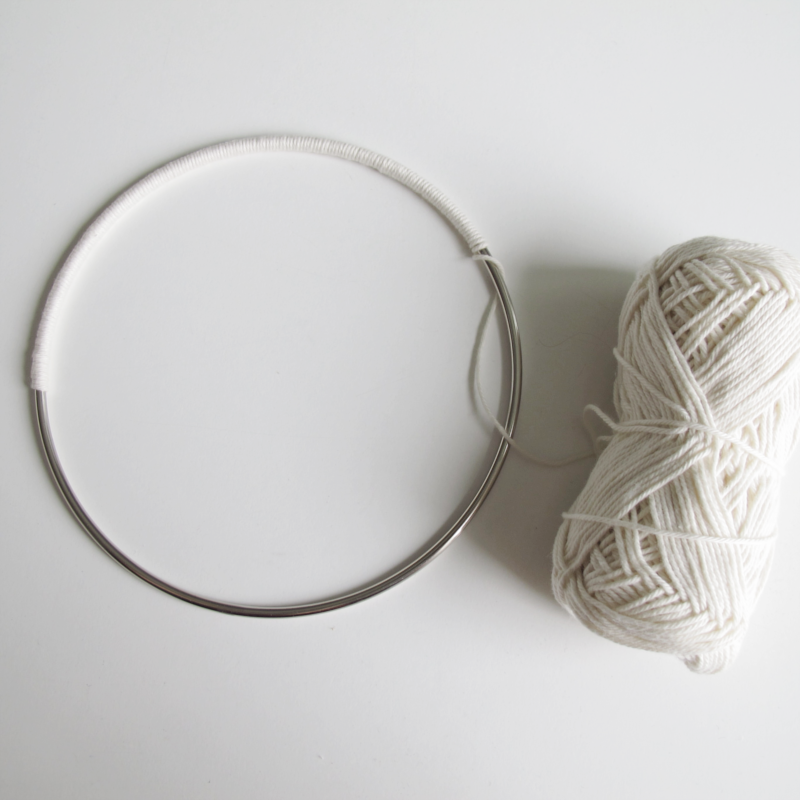 Then you choose where you want the smaller ring to be placed.
/// Sedan är det dags att bestämma vart du vill placera den inre ringen.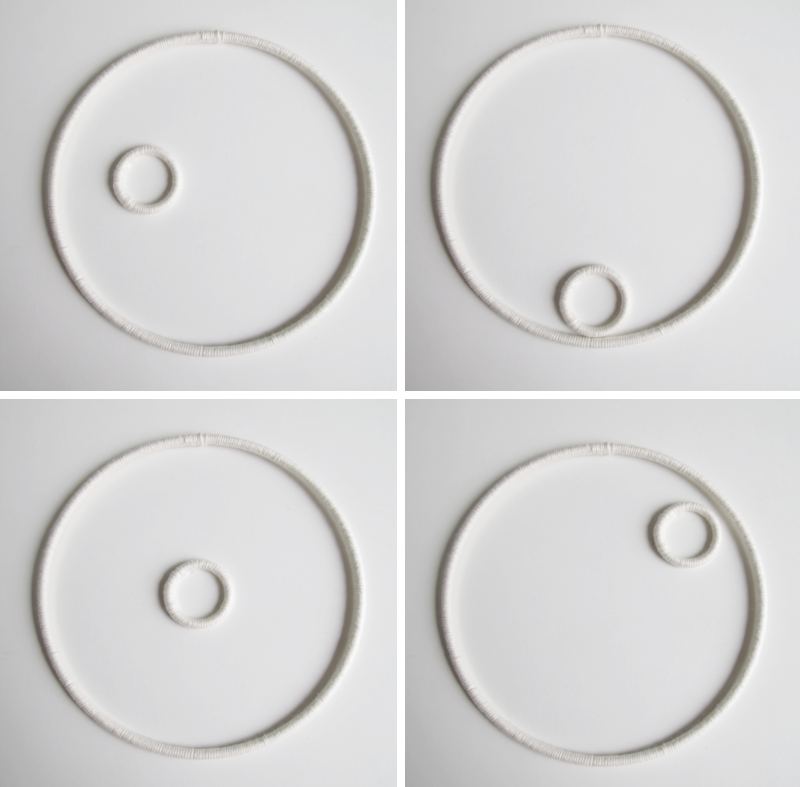 I choose to have mine like this. (Since my smaller ring was so small the ball of yarn didn't fit through it so I had to cut it into a smaller ball). Tie a small knot on the top of the bigger ring.
/// Jag valde att ha min såhär. (På grund av att min var så liten så fick jag inte igenom nystanet utan fick klippa av en bit istället). Knyt fast tråden högst upp på den stora ringen.
Then it's time to start winding the yarn through the smaller ring, then around the bigger one, through the smaller, around the bigger, and so on.. Make sure you keep the smaller ring in place while doing this.
/// Och sedan är det bara att trä tråden igenom den lilla ringen, runt den stora, igenom den lilla, runt den stora osv. Se till att hålla den lilla ringen på plats när du gör detta.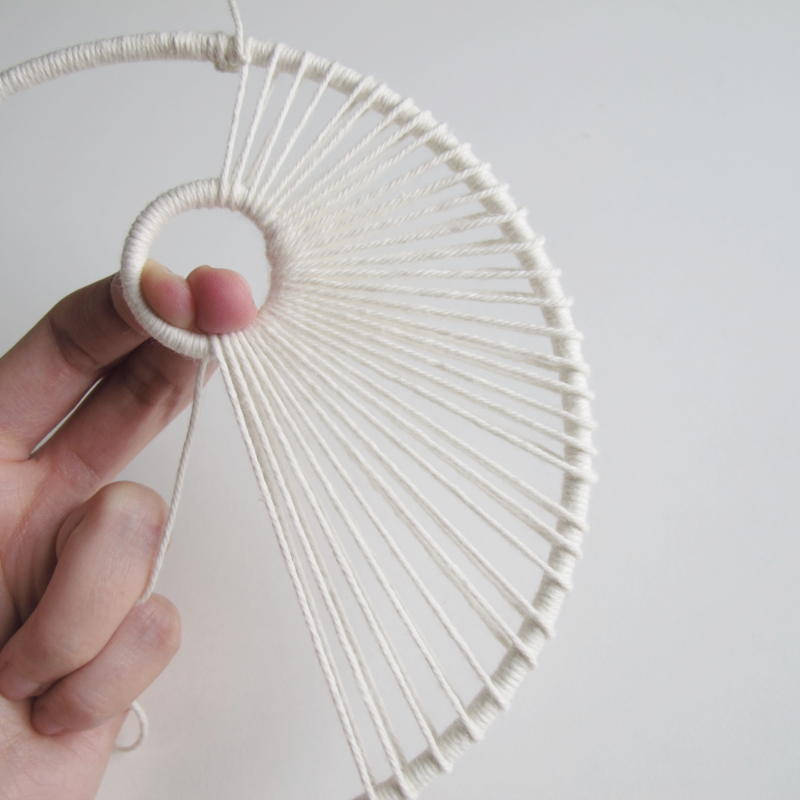 When you are finished, make a knot at the top and save a long piece of thread before cutting it off (you want to use that thread to hang it to the wall).
/// När du kommit hela vägen runt så knyter du fast tråden och sparar en lång bit tråd innan du klipper av den (det är den du använder för att hänga upp mobilen på väggen.)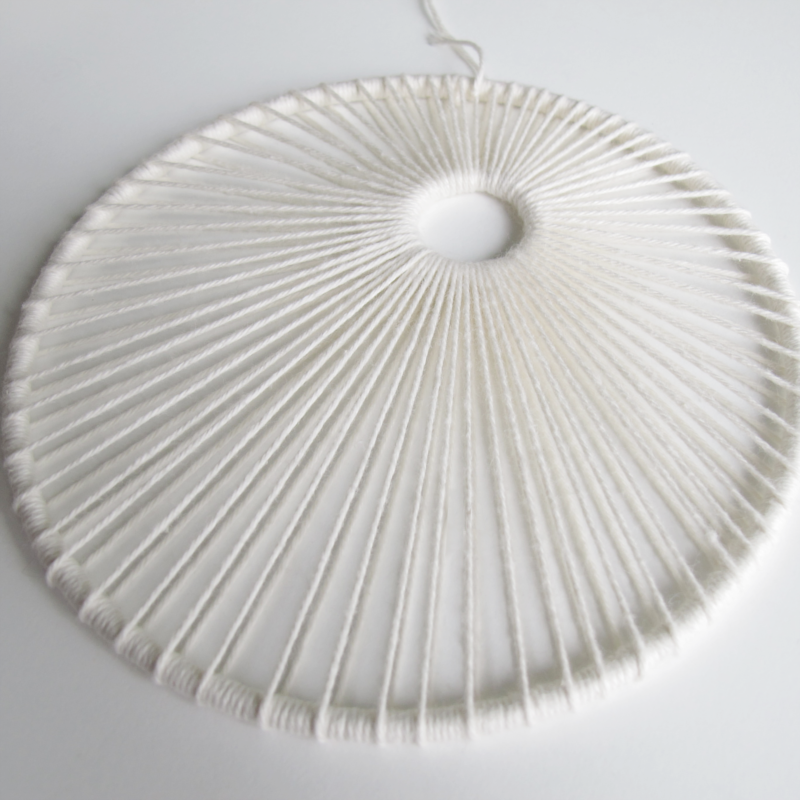 I placed a wooden ball on the thread as a decoration.
/// Jag valde också att trä en träkula på tråden.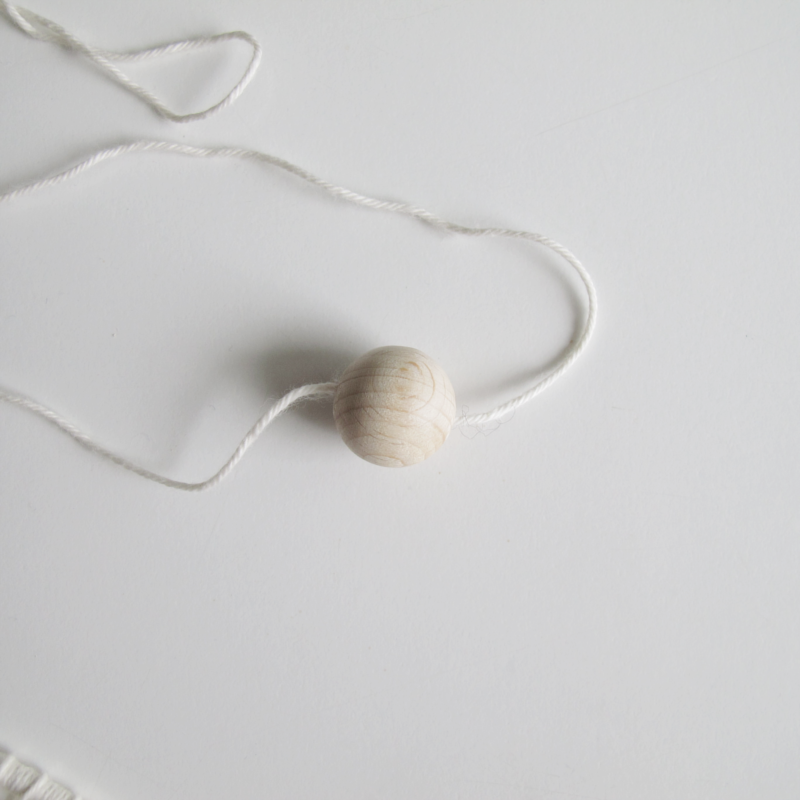 And you are done!
/// Och du är klar!