Today I want to show you this apartment which is filled with great DIY-inspiration. Let's start in the hallway with this framed picture that you can make a similar one yourself using paint and a paper. I was so inspired I made one too, using my hand as a "brush", but you get to see more of that one later.
/// Idag tänkte jag visa er den här lägenheten som är fylld med fina DIY tips. Som i hallen där den övre tavlan är något som man ganska enkelt kan knåpa ihop själv med lite färg och papper. Jag blev själv inspirerad till att göra en liknande där jag använde min hand som "pensel", men den får ni se mer av sen.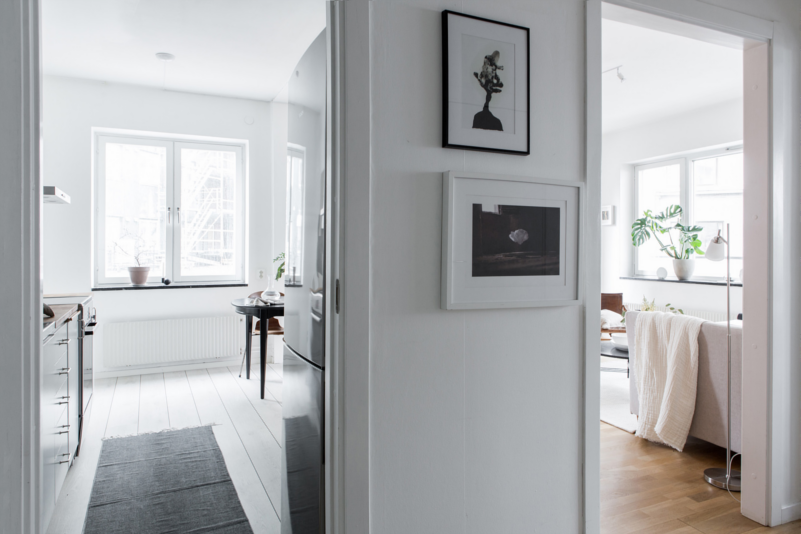 The kitchen feels like a standard kitchen in (rental) apartments here in Sweden. But with a few changes you can make it feel a bit more you. New countertops and a new facet makes a big difference. And if you paint the board under the upper cabinets, that one is almost always in a yellowish wood, and then paint the area between the tiles you get a more updated look.
/// Köket känns som ett standardkök som finns i de flesta (hyres) lägenheter. Men där man med ganska små förändringar kan få det att kännas mer personligt. Med nya bänkskivor och en ny kran får genast köket ett nytt utseende. Att sedan måla listen under överskåpen, den som nästan alltid envisas med att vara en gulaktig träfärg, och sedan fylla på listskarvarna med ny färg gör också det sitt till.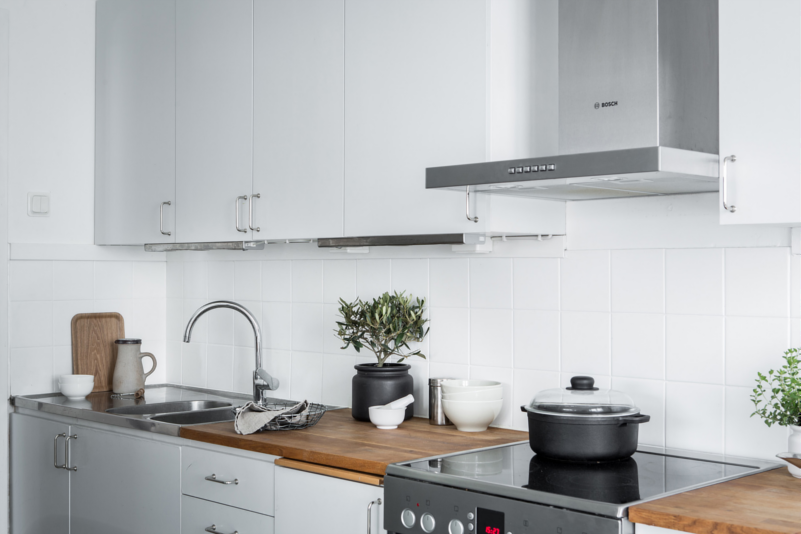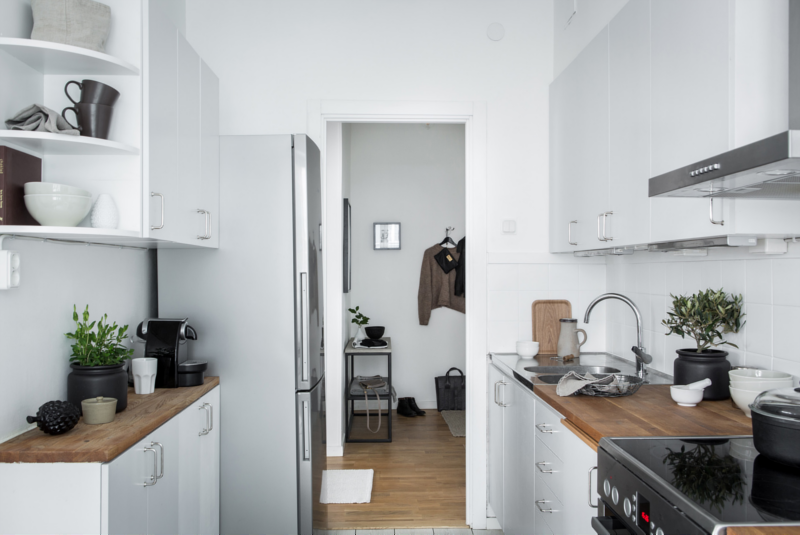 The painting beside the table are also something you can get DIY inspiration from. Buy a big canvas or a mdf and paint away! And the best part? You can choose your own colors.
/// Tavlan vid matbordet (som jag är lite osäker på om det kan vara en Emma Bernhard, eller en som hämtar inspiration från henne) är också den något som man kan hämta inspiration från. Köp en stor målarduk eller en mdf och sen är det bara att måla! Helt fritt att bestämma färger också.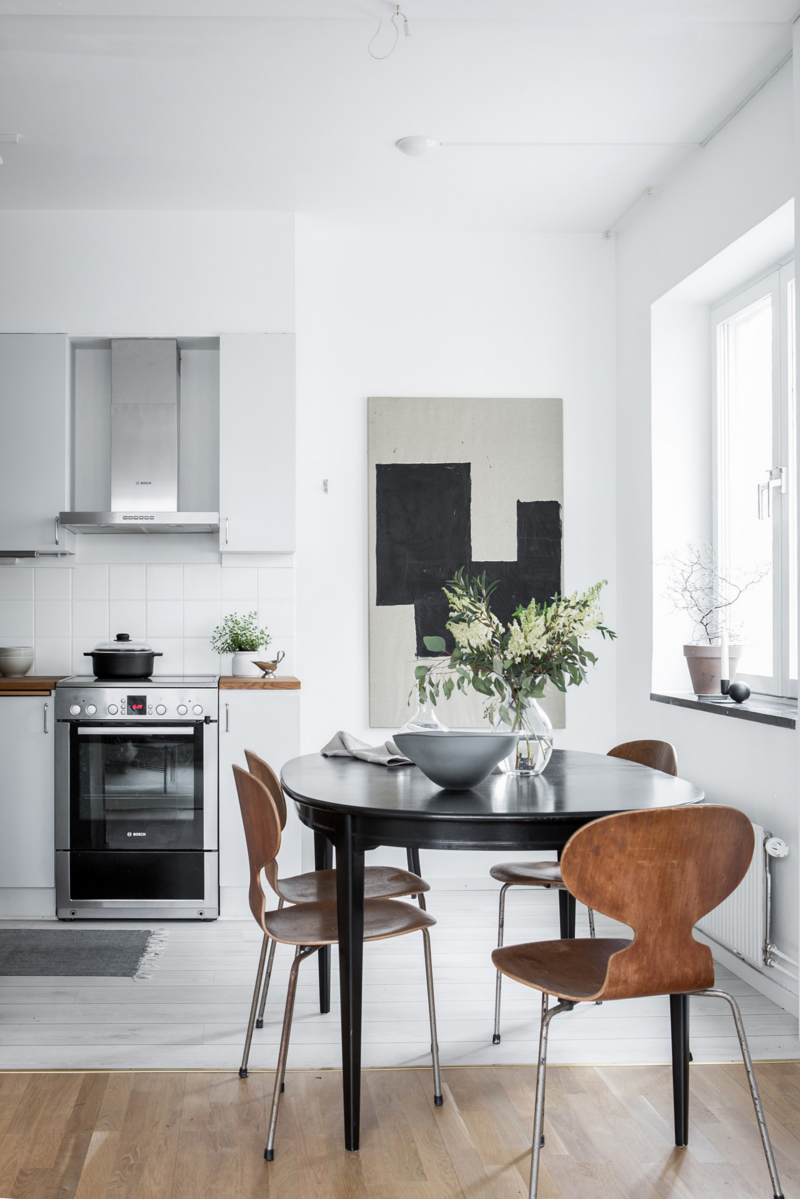 We've seen alot of sculptures lately and if you want to make sure you have one that only you have, my tip is to make one yourself. Buy some clay in a hobby store and then you just knead, and don't be afraid to experiment, there are no right or wrong!
/// Skulpturer har vi sett allt fler av på sista tiden och vill du vara helt ensam med ditt exemplar så gör du en själv. Köp lera i hobbyaffären och sedan är det bara att börja knåda. Och var inte rädd för att experimentera, det finns inget rätt eller fel!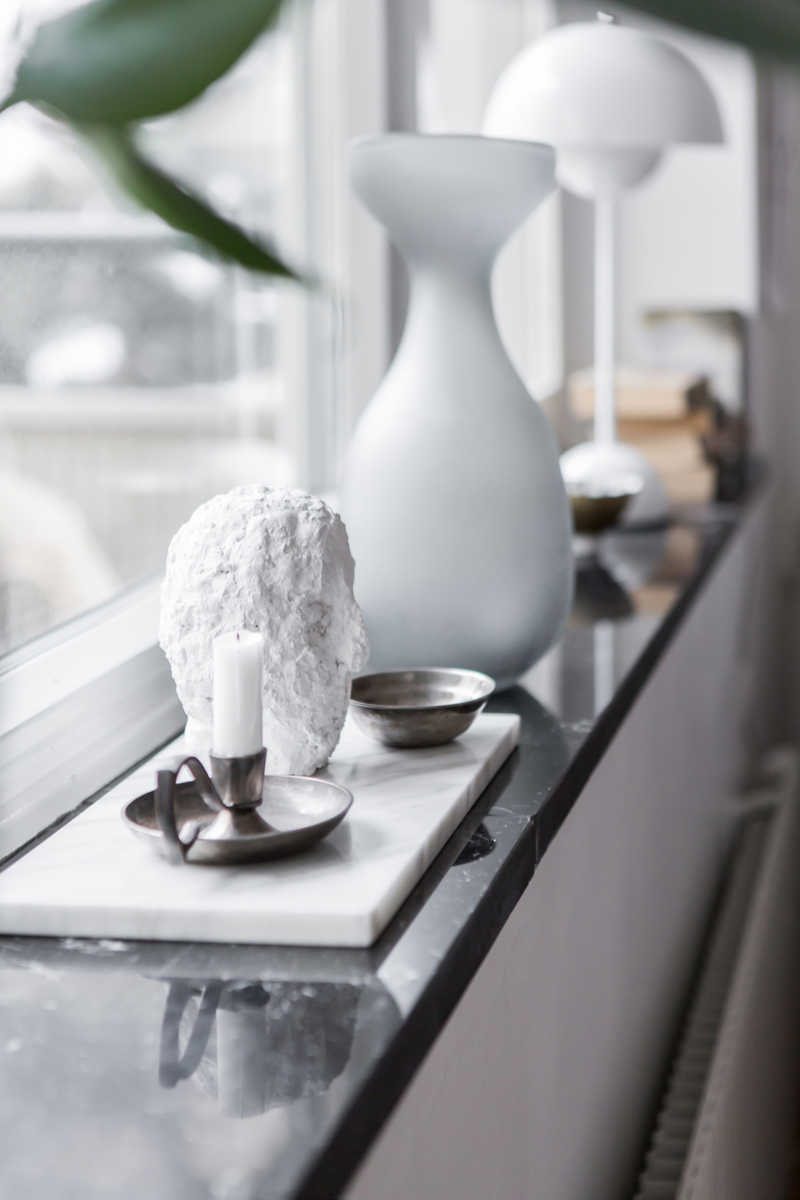 And the last tip is the small paintings in the bedroom, with structures that feels just right. Use a lot of paint or wall filler to get the "pattern".
/// Och så avslutningsvis de små tavlorna ovanför sängen, med struktur som känns helt rätt. Använd lite spackel eller jättemycket färg för att få "kanterna". Som underlag kan du använda träbitar eller målardukar.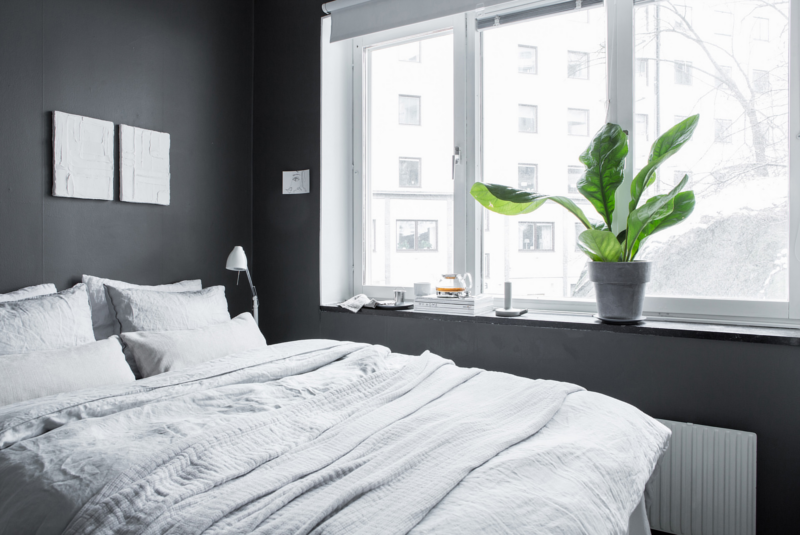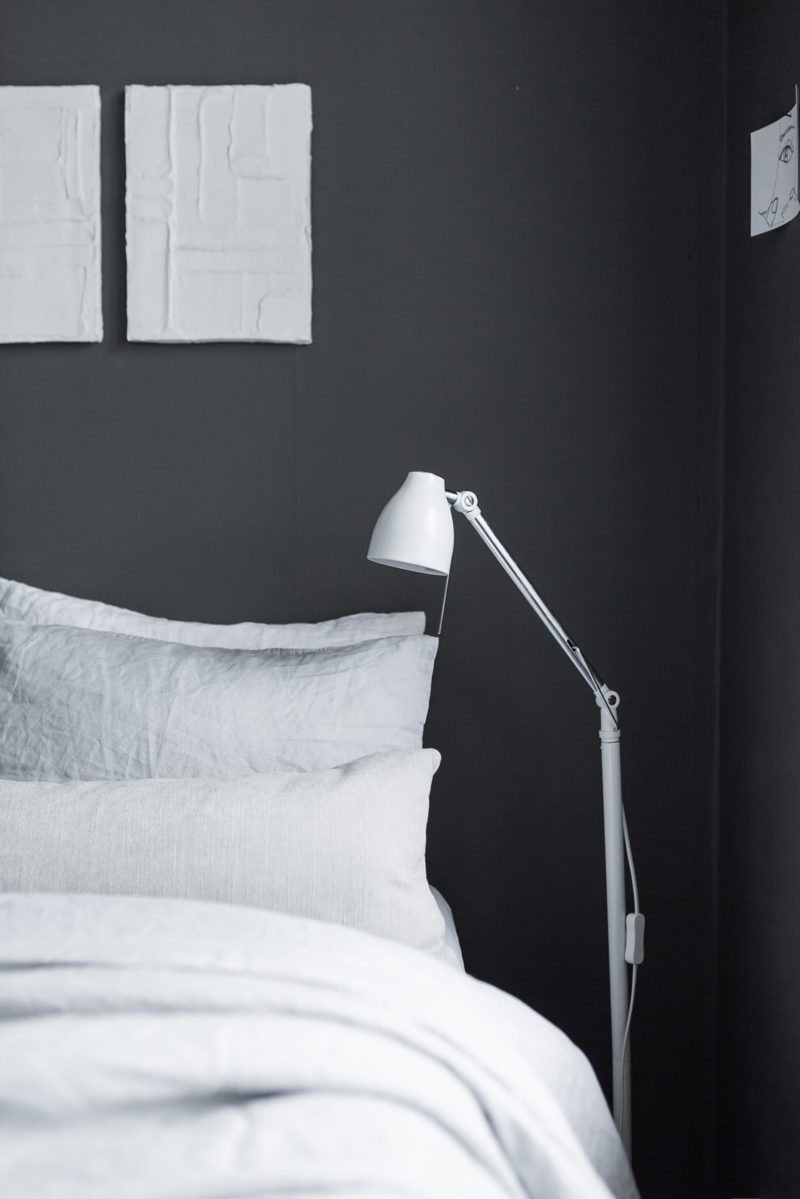 fo: Alvhem