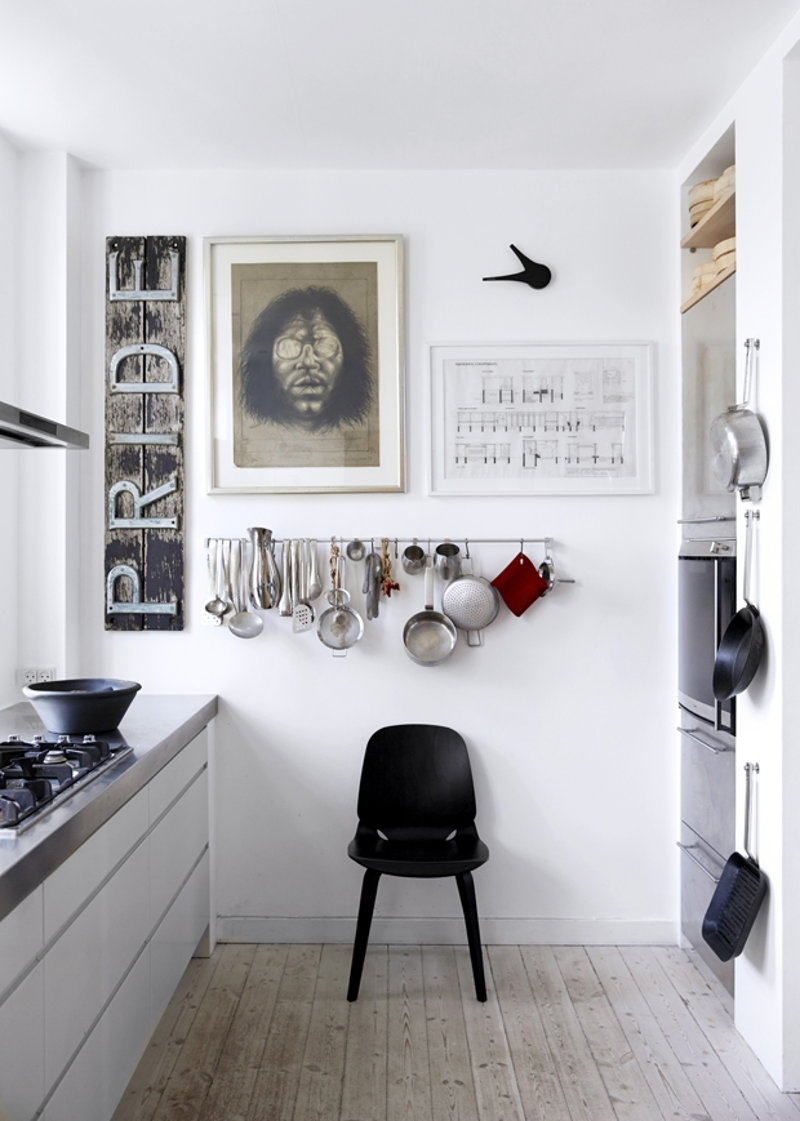 Hello! I hope you don't think I've forgotten all about you guys, but I'm having problems with the broadband. Started last week and still the connection turns into "not connected" every five minutes or so.. That's why it's been quiet around here and might be longer between the post. I hope they fix it soon!
Anyway.. I want to show you this solution for the pots, spoons and other things you might need, placed on the middle of the wall and not over the stove. Different but I like it!
/// Hallå! Hoppas ni inte tror att jag helt glömt bort er? Bredbandet har strulat sedan förra veckan och jag blir utsparkad från internet ungefär var femte minut, så ni vet varför det varit så tyst här, och varför inläggen kommer lite glesare ett tag. Hoppas att det fixas snart!
Iallafall ville jag visa er den här fina lösningen på upphängning i köket. Lite sådär mitt på väggen var väldans fint tycker jag.
fo: mat og bolig | Glottipress
Spara