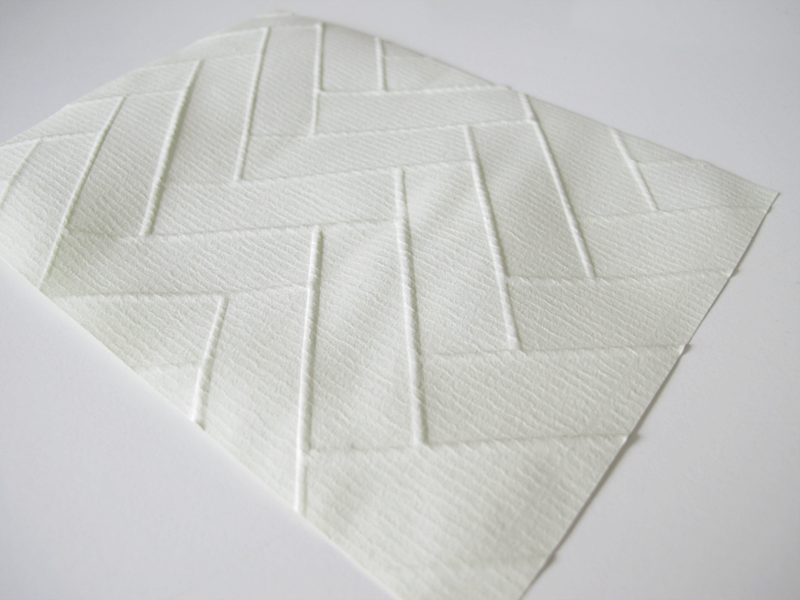 Today I will show you how to make a herringbone pattern on paper. You need two pieces of thick cardboard, scissors or a cutting tool, a piece of paper, something to imprint with (I use my crochet hook), glue and water.
Start by cutting out small rectangular pieces, 5 x 1.5 cm, from one sheet of cardboard. How many? That it covers the paper you want to use later.
/// Idag tänkte jag visa hur man gör fiskbensmönster på papper. Du behöver två bitar av tjock kartong, sax eller skärverktyg, ett vanligt papper, något att prägla med ( jag använder min virknål), lim och vatten.
Börja med att klippa ut små rektangulära bitar, 5 x 1.5 cm, ur det ena arket med kartong. Du får klippa ut så många att det täcker papperet du vill använda sedan.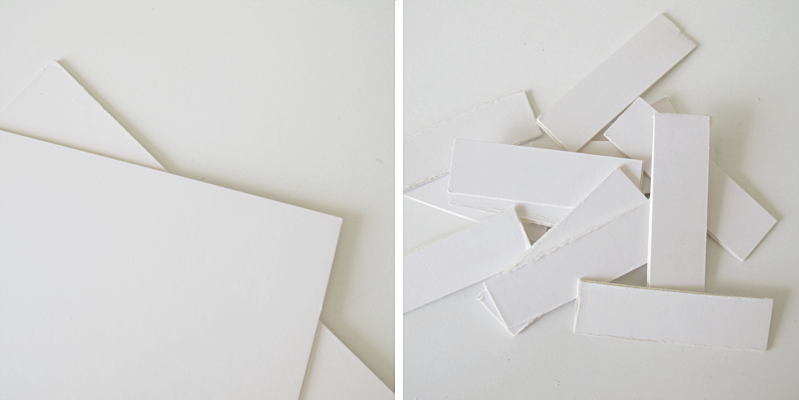 Place thesmall pieces on the second piece of cardboard without gluing. Leave a few mm space between each piece. Now you can lay out the paper you want to emboss on and see if you have enough cardboard pieces or if you have to make more. Then glue the pieces.
/// Sedan testlägger du ut bitarna på den andra biten kartong. Lämna några mm mellanrum mellan varje bit. Nu kan du även lägga ut papperet som du vill prägla på och se om det räcker med kartongbitarna du har eller om du måste göra flera. Limma sedan fast bitarna.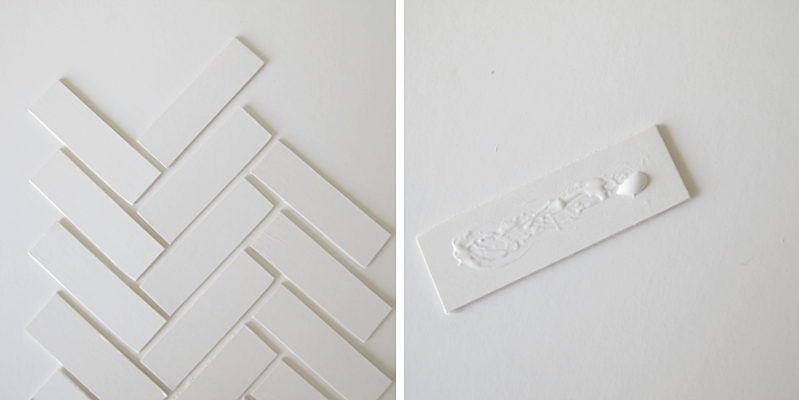 Then dip the piece of paper in a bowl of water, so that the entire paper gets wet. Then place the paper on the cardboard with the glued pieces and use the crochet hook (or whatever you chose to use), to follow the spacing between the cardboard pieces. But be gentle, if you press to hard the paper will break. When you are finished, turn the paper upside down and let it dry. Done!
/// Doppa sedan biten med papperet i en skål med vatten, så att hela papperet blir blött. Sedan lägger du papperet på kartongen med de limmade bitarna och med hjälp av virknålen (eller vad du valt att använda) följer du mellanrummet mellan kartongbitarna. Tryck inte för hårt för då kommer papperet att gå sönder. När du följt alla mellanrummen vänder du på papperet, och låter det torka. Klart!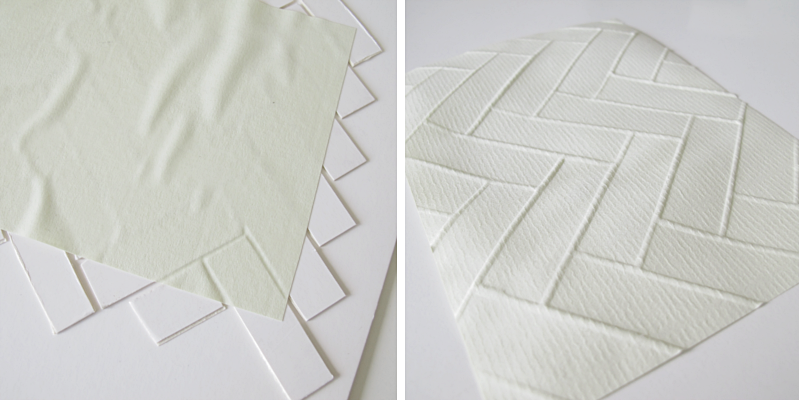 Also, if you wipe the cardboard template, you can reuse it!
/// Torka även av kartongmallen så kan du återanvända den!