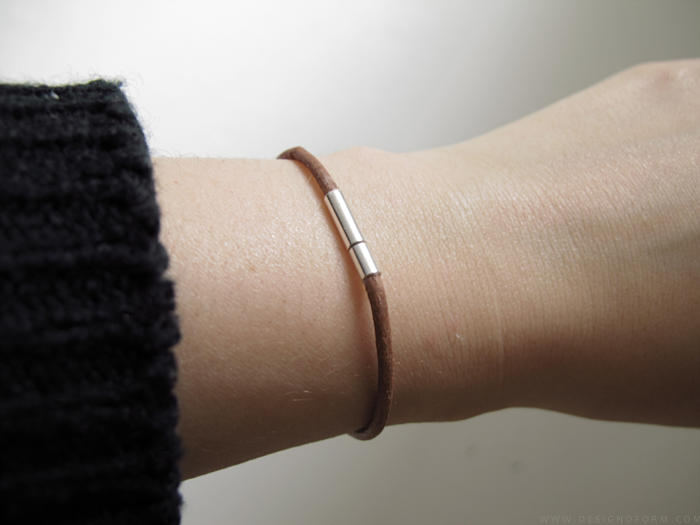 All you need for this is a bit of a leather strap, a clasp and some glue.
///  Allt som behövs är en bit lädersnöre, ett lås och lite lim.  
Cut the strap a tiny bit shorter than the perimeter of your wrist.
/// Klipp snören en liten bit kortare än omkretsen på din handled.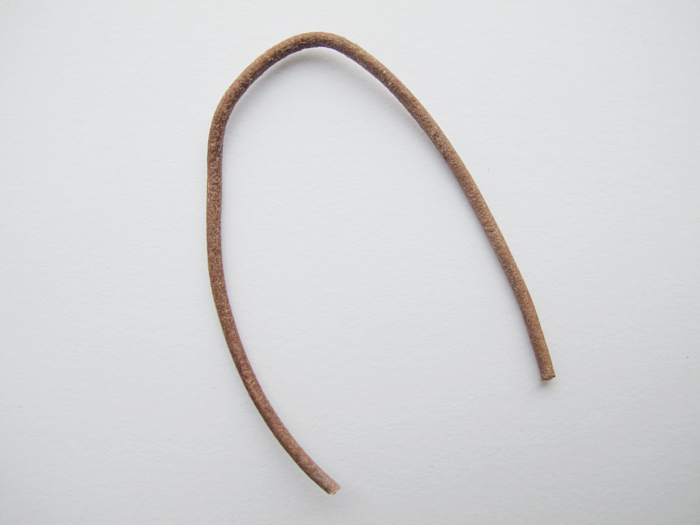 Glue the clasps to the ends of the strap..
/// Klicka lite lim i varje del av låset och fäst snöret.
.. and you´re done! /// Klart!