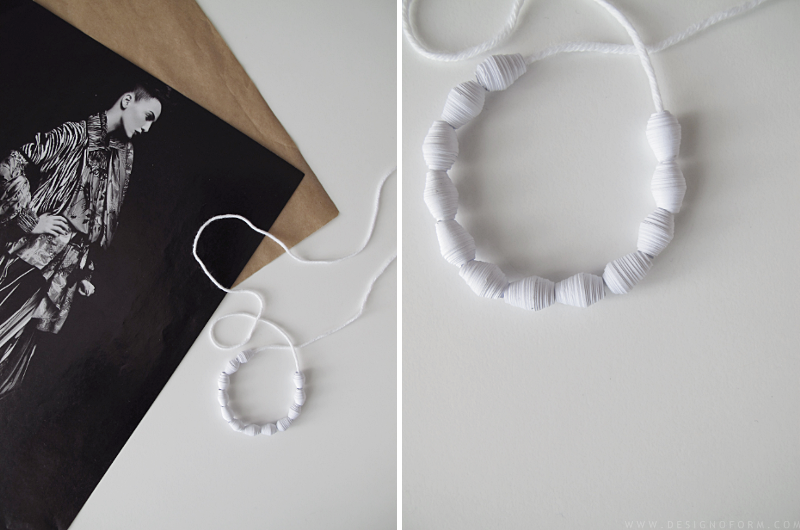 A simple way to make beads is to use regular paper. First you draw triangles on a paper. I used an a4 so my triangles are about 30cm long and the widest 1cm. When you´re finished, cut them out.
/// En enkelt  sätt att göra pärlor på, är att göra dem av papper. Börja med att rita upp trianglar på ett papper. Jag använde ett vanligt a4 så mina blev ung. 30cm långa och 1cm som bredast. Klipp sedan ut dem.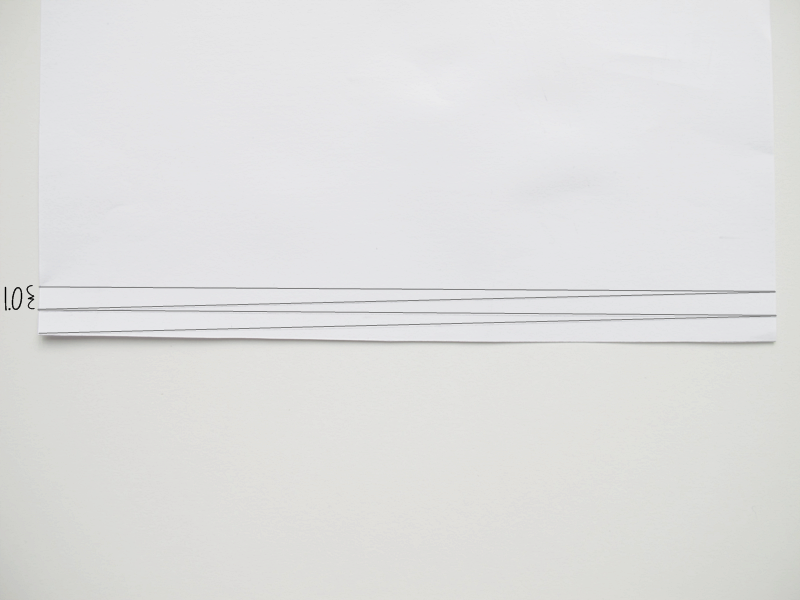 Take a brochette and slowly roll the paper around it. Start with the widest part.
/// Ta en grillpinne och rulla försiktigt pappertet runt. Börja med den bredaste delen av papperet.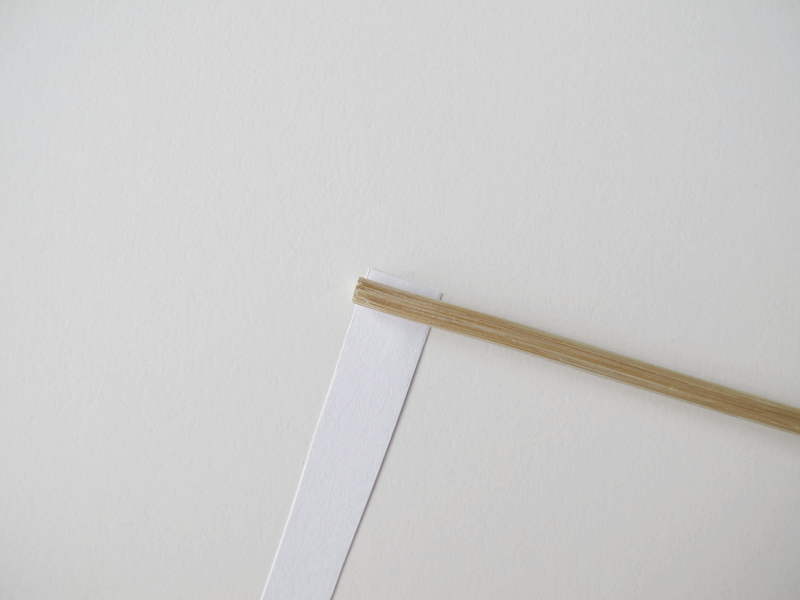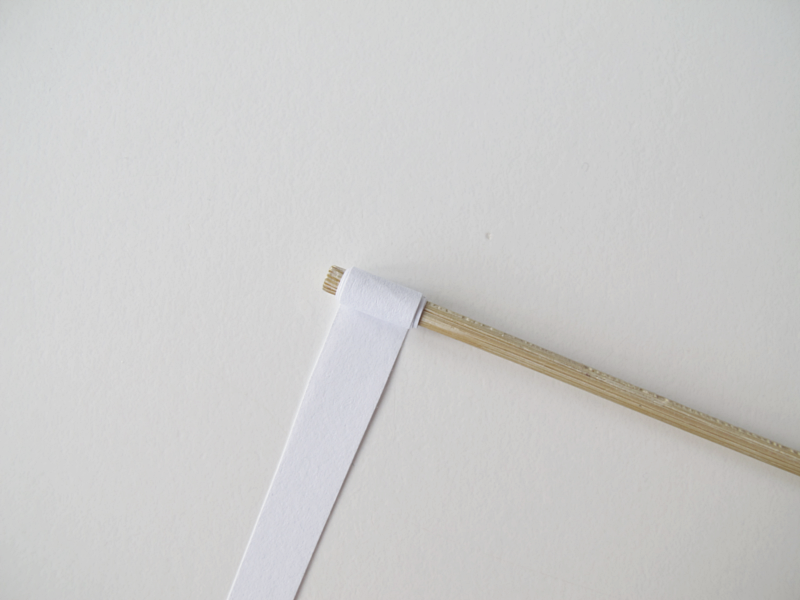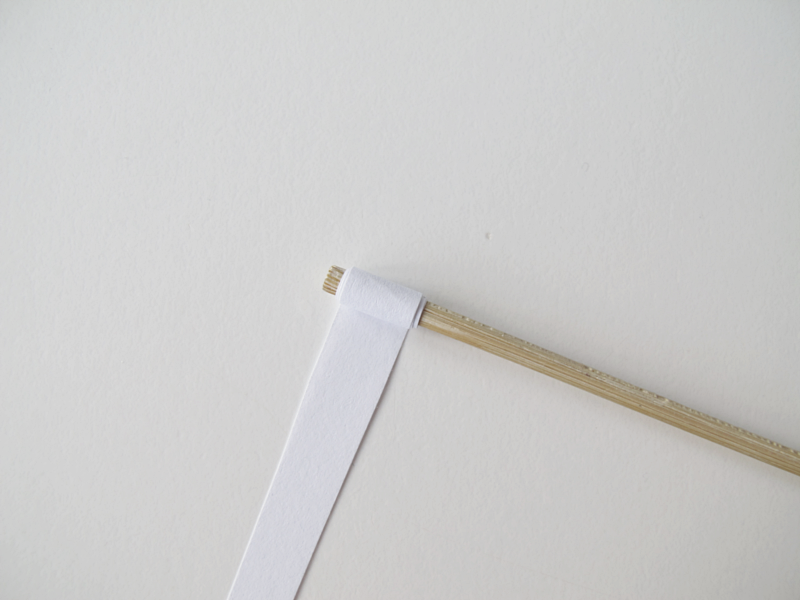 As you roll you can put a dot of glue here and there just to secure it. When you´ve reached the last 5 cm of the triangle put glue  on the remaining part and continue to roll. Let it dry for a while and then gently remove it from the brochette. Now you can do the next bead.
/// Medan du rullar kan du limma lite här och där för att få pärlan att hålla ihop. När du bara har 5cm kvar av pappertet, limma hela fliken och fortsätt sedan att rulla. Låt den torka lite grann och dra sedan av den från grillpinnen. Nu kan du börja på nästa pärla.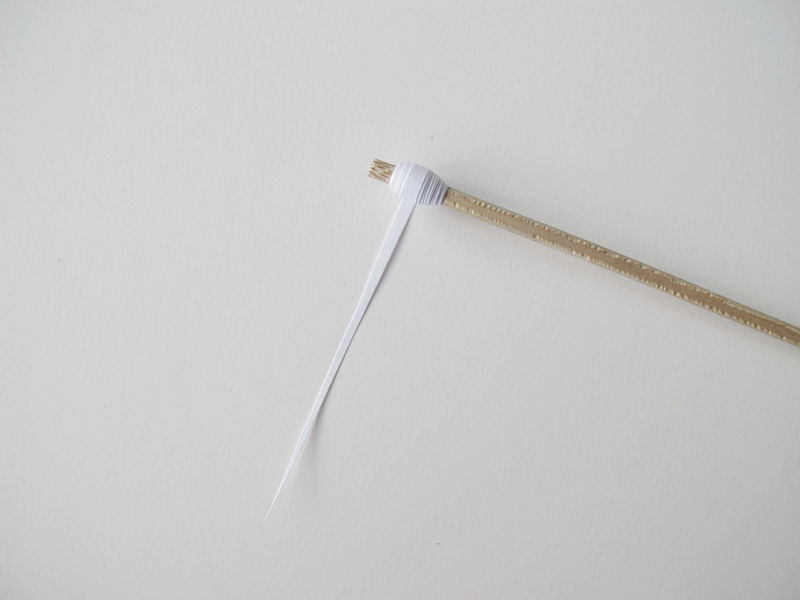 For this diy I used a brochette but if you want bigger holes on your beads you can use a pencil. Or if you want smaller you can use a steel wire. It all depends on which kind of thread you´re using later on.  And you can also put a coat of paper coating on the beads to make them more durable.
/// Jag använde en grillpinne i detta diy, men om du vill att dina pärlor ska ha större hål kan du rulla runt en penna istället, eller om du vill att de ska vara mindre kan du använde en ståltråd. Det beror ju på vilken typ av tråd du vill använda till pärlorna sedan. Ett litet tips kan också vara att måla pärlorna med ett lager lack för att de ska hålla längre.