My latest hang-up are t-shirts with hand drawn or stitched patterns. I just think they look really good and you can make what ever pattern you want. I also like the one with the eyes (bottom right) that you iron on your t-shirt. Will be a diy in the near future!
/// Jag vet inte riktigt varför men nu har jag fastnat för t-shirtar med tryck på. Och helst där trycken är ritade eller broderade. Samtidigt gillade jag också ögonen (längst ner till höger) som man ska stryka på t-shirten, tänk där vid ena bröstet. Tror minsann att jag ska prova det i veckan.
1 FabrizioNavaDesigns 2 Urban t-shirts 3 Urban t-shirts 4 5 via The Hunt 6 TbyOlly 7 Mamooby
I don't know if I've mentioned it before, but I was on a Ray and Charles Eames exibition this summer and ever since they are one of my favorites. So to no suprise I feel in love with these black mobiles. The one with the black "balls" also caught my eye, but I want to make a lighter version of it.
Oh and happy monday to you!
/// Jag var på en Ray och Charles Eames utställning i somras och ända sedan dess har hjärtat bankat lite extra för radarparet. Så ni kan ju förstå att jag föll pladask för de svarta mobilerna som nu har tagits i (ny?)produktion. Den svarta med "bollar" gillade jag också. Tror jag ska prova på den också men då med en mer slimmad version.
Trevlig måndag förresten!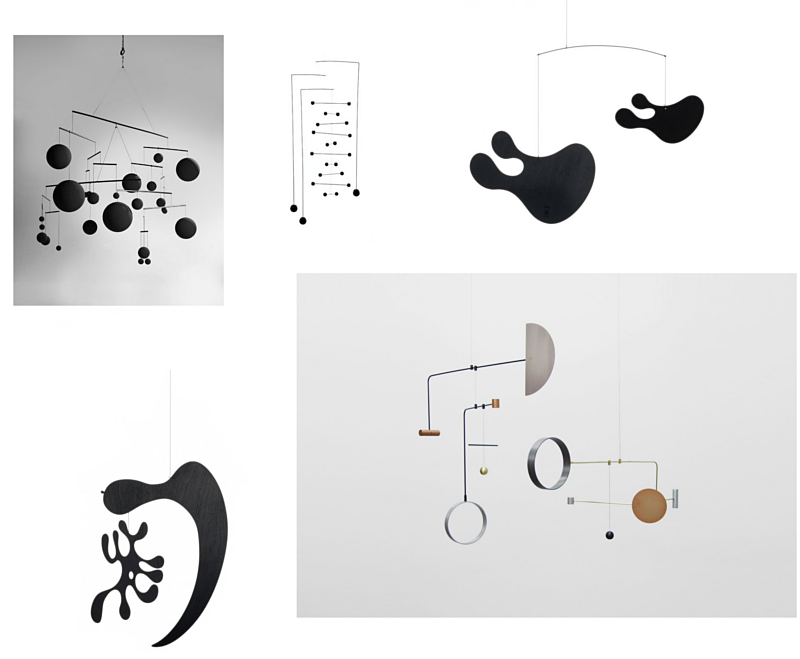 1 via maxenrich.tumblr.com 2 Flensted 3 Eames 4 Eames 5 Leibal
Spara