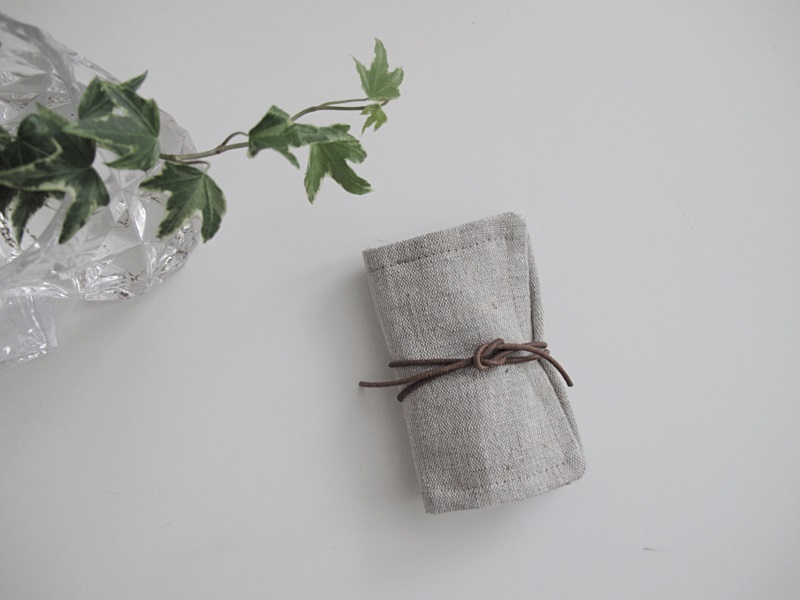 Do you remember the linen fabric I used for the potholders? Well I didn't use all the fabric then, so  I made this cardholder. Not the first one on the blog, and probably not the last either.
First I cut two pieces, about 21×12.5cm.
/// Kommer ni ihåg tyget jag använde till grytlapparna? Jag fick lite tyg över så jag gjorde en korthållare, inte den första och förmodligen inte heller den sista på bloggen. Jag började med att klippa ut två rektanglar ungefär 21×12.5cm.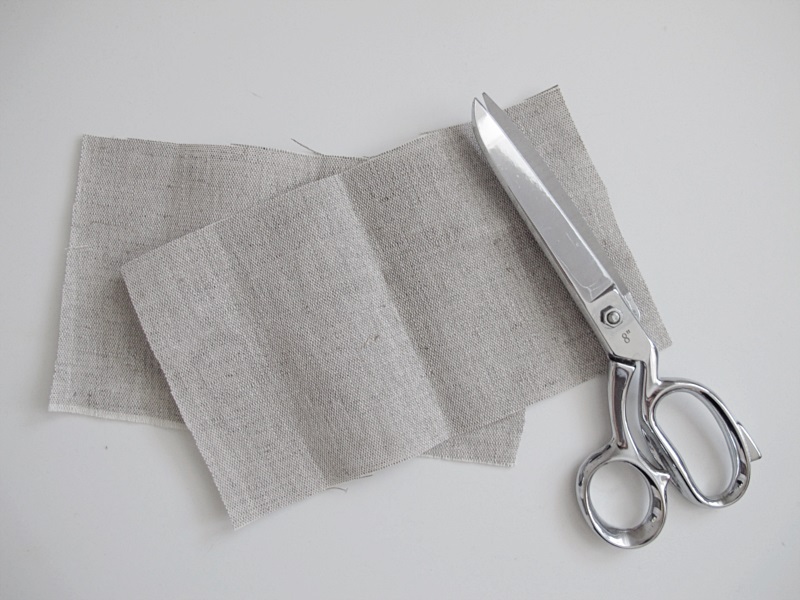 Then I used the sewing machine to zigzag around the edges. After that I placed the two pieces on top of each other, and sewed them together. But I left a small opening at the bottom.
/// Sedan sicksacka jag runt alla kanter. Efter det lade jag de två bitarna på varandra och sydde ihop dem, men jag lämnade en liten öppning.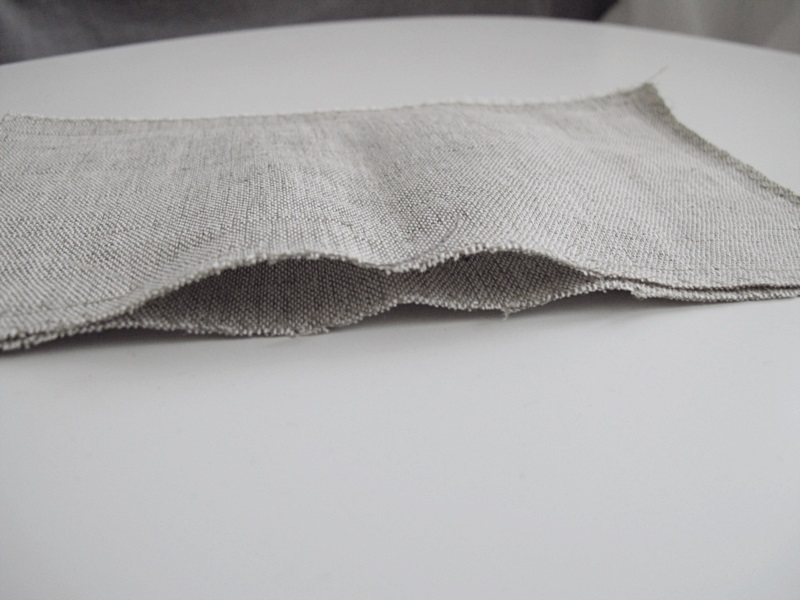 Next step is to turn the rectangle inside out.
/// Sedan vände jag rektangeln ut och in.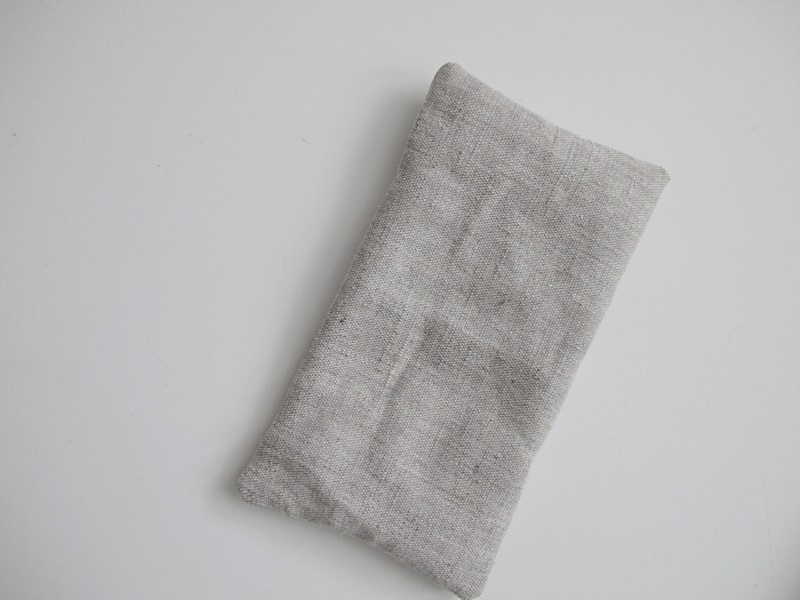 After that I sewed the opening by hand, and then I folded one of the sides of the rectangle (5 cm) inwards and sewed an seam around all sides, 1cm from the edge.
/// Sedan sydde jag ihop öppningen för hand, för att efter det vika in ena kortsidan på rektangeln (5 cm) och sy en kant med symaskinen runt hela, 1cm från kanten.

Done! I used a simple leather thread to hold the cardholder together.
/// Nu är det klart! Jag använde ett vanligt lädersnöre för att hålla ihop korthållaren.