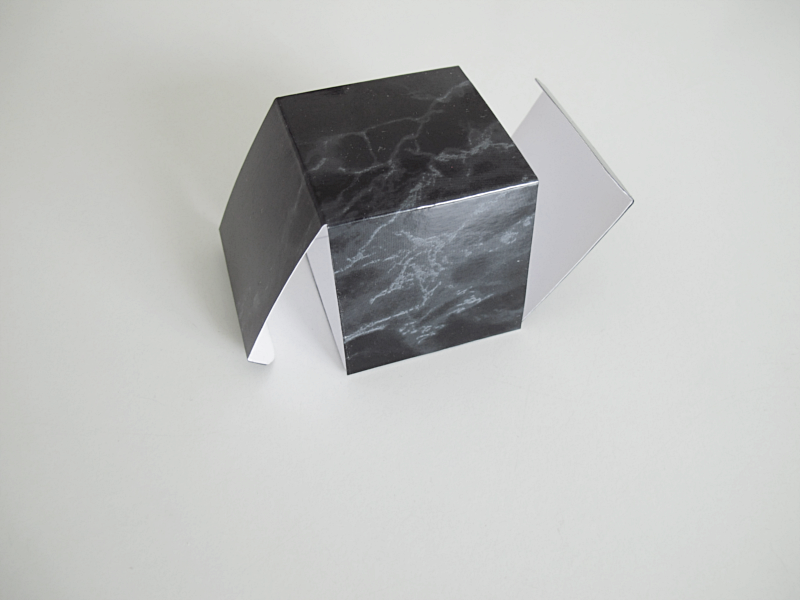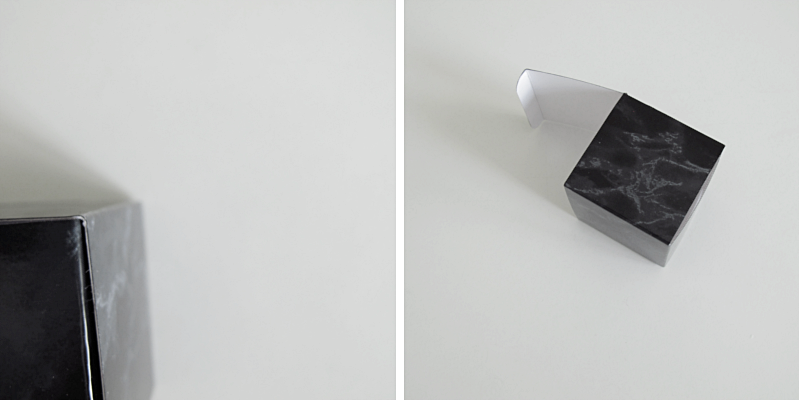 Another really simple DIY for you today. A small box made a little bit nicer with contact vinyl.
You'll need:
→ Carton
→ A pair of scissors
→ Marble looking contact vinyl
→ Glue
→ Pencil
→ Ruler
Här kommer ännu ett enkelt och snabbt DIY till er. En liten ask klädd i marmor.
/// Du behöver:
→ Hobbykartong
→ Sax
→ Kontaktplast – marmor
→ Lim
→ Penna
→ Linjal
And this is how you do it:
Take the piece of carton and make a figure like the template shows.
/// Ta biten med kartong och gör en likadan mall som jag ritat.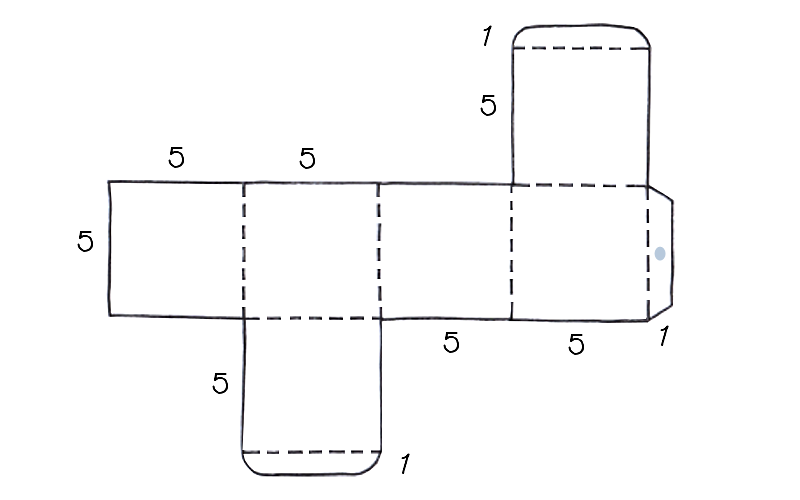 Cut it out and fold along the dashed lines. Now it's time to attach the contact vinyl to the carton. I found it easier to avoid bubbles if you remove the back of the vinyl first, then place the vinyl on a flat surface with the right side down, and then place the carton on top of that. Rather than the other way around. And another tip for you: don't put any vinyl on the small 1 cm piece (the one with the blue dot) because that's the piece you use to glue the box together.  When that is done you cut the excess vinyl off, glue the box together and you are done!
/// Klipp sedan ut mallen och vik längst med de sträckade linjerna. Nu är det dags att sätta fast kontaktplasten på kartongen. Jag tycker det var lättare att undvika bubblor genom att lägga kontaktplasten på ett bord och sen lägga kartongbiten på denna, istället för tvärtom. Ett annat tips är att inte fästa någon plast på den lilla biten som jag målat en blå prick på (på mallen) för det är den fliken du ska limma ihop asken med. Klipp sedan bort kontaktplasten som sticker ut, limma ihop asken och du är klar!