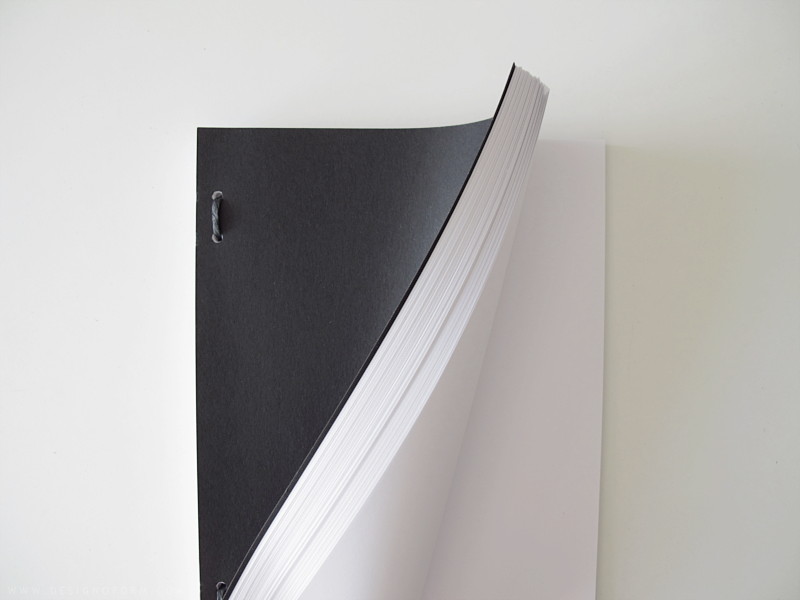 Lets continue on the note book diys. This is more of a note book XL than the ones I showed you before. Once again it´s really easy to do. You need a bunch of papers (30 x 21cm), a hole puncher, two pieces of carton, some thread and a pair of scissors. Start with the hole puncher. Make the holes (on all the papers and the carton),  about 3,5 cm from the edge on both sides.
/// Jag tänkte fortsätta på temat anteckningsblock. Och nu är det dags för version XL. Du behöver: en bunt med vanliga a4 papper, en hålslagare, två bitar kartong, lite snöre och en sax. Börja med att göra hål 3,5 cm från kortsidan på alla papper, även på kartongen.
Slide the thread through the holes, and make a knot. Then gently pull the thread so you get the knot inside the hole. Repeat on the other pair of holes and you are done!
/// Dra snöret igenom hålen, och gör en knut. Sedan drar du försiktigt i snöret så att knuten göms inne i hålet. Gör sedan likadant på de andra två hålen och du är klar!